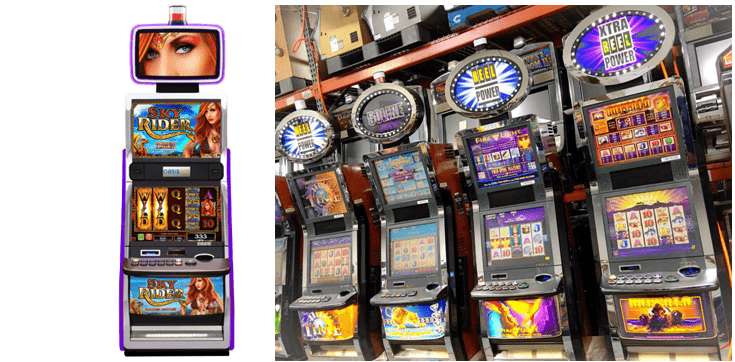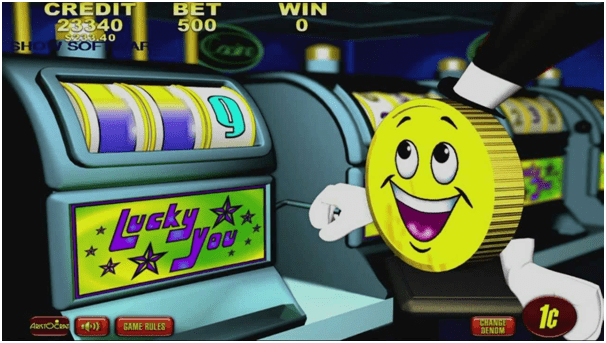 Aristocrat slot  machines are very popular among punters as well as casino operators. The Aristocrat Viridian slot machines are the new machines that you can find at casinos as well as on sale at few websites. The Aristocrat Viridian is a gorgeous, highly technologically advanced machine. It is also user and operator friendly. The Aristocrat Viridian boasts a slimmer footprint than the previous MK5 and MK6 models, along with dual LCD's for the ultimate gaming experience. This cabinet was designed with the player and operator in mind and is much more energy efficient than previous models.
Aristocrat Viridian slot cabinets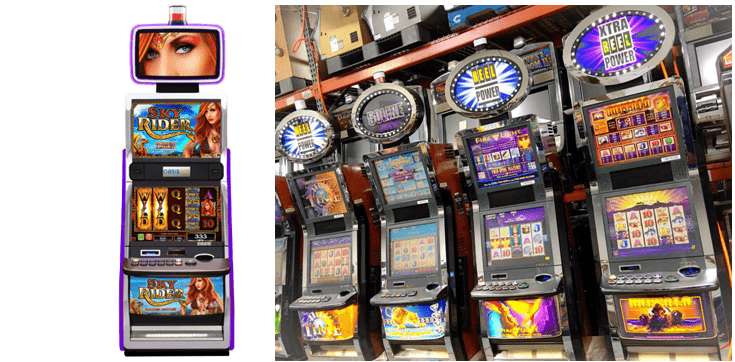 The Aristocrat website describes them as sleek cabinets with widescreen and that runs on Aristocrat's powerful GEN7 platform and boasts stunning 22 inch LCD screens, 13 button panel support and improved ergonomics with exciting new programmable LCD buttons that bring the gaming experience right to the player's fingertips. With eye popping graphics and exceptional sound this award winning cabinet strikes the perfect balance between comfort, performance and gaming experience.
Aristocrat also carried over the Mr. Cashman series with the Viridian.  Many game themes are available with the Mr. Cashman versions of the software.
Popular Aristocrat Viridian Games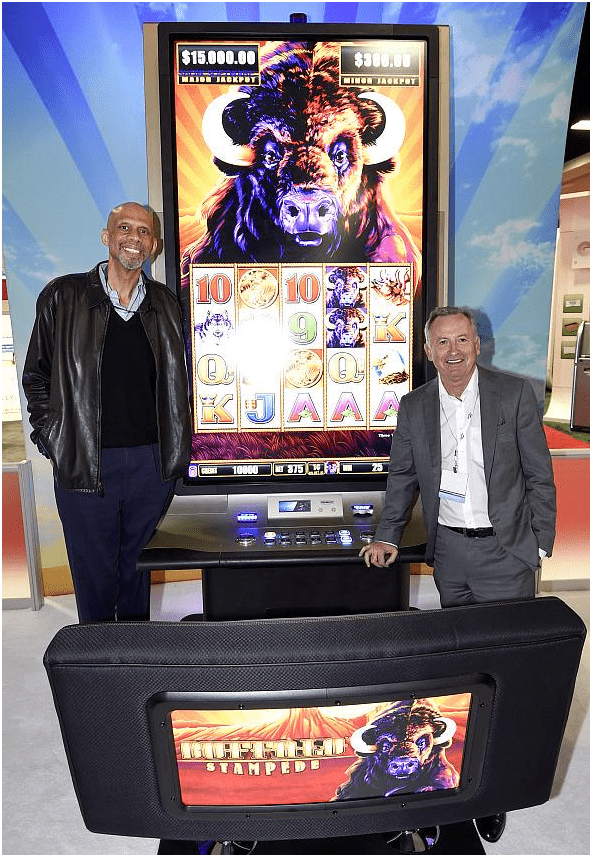 There are many popular Aristocrat's Viridian slot games that players love to play. Some of them to mention are Jackpot Manor, African Storm, Miss Kitty, Double Happiness, Moon Festival, Falcon Queen, Diamond Destiny, Lucky Miner, 50 Dragons, Tigress, Lucky Leopard, Buffalo, Panther Magic, Money Tree 2, Lucky Count, Wicked Winnings 2, Genie's Riches, Kickin Ass, Werewolf Wild, Dragon Emperor, and Trophies of Olympus. Note that some of these themes are also available with the Mr. Cashman set.
Aristocrat Viridian slot machines on sale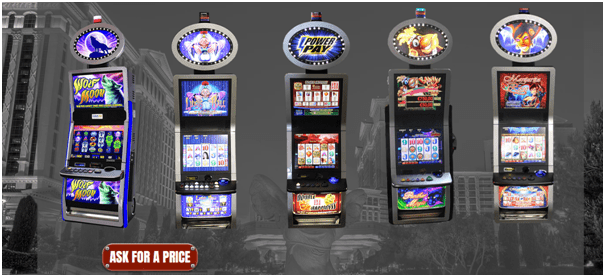 There are many online sites like ebay and others that have on offer Aristocrat Viridian slot machines for sale. The Viridian series have been equally celebrated in the international gaming supplies market because of their efficient design. The cabinets have a green and energy efficient design and working mechanism. A reduction in energy consumption, a non-indulgent yet stylish look and appeal, and 100% compliance to the Restriction of Hazardous Substances directive are some of its innovative and characterizing features. Over the years, several modifications have been made to the primary Viridian cabinet and more improved and efficient versions of the Viridian have been rolled out – the WS, RFX Stepper, and Hybrid versions.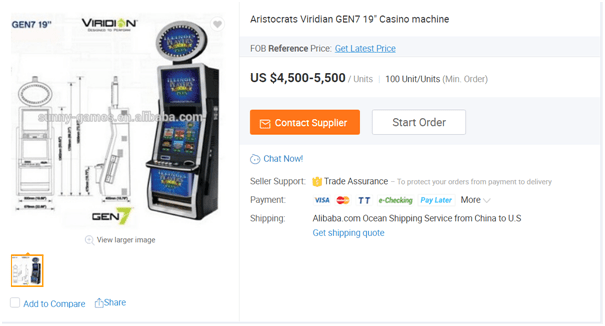 Aristocrat Viridian machines are available in 2 CPU versions that is Green Board and Red Board. Types of bill acceptors compatible with Aristocrat Viridian are JCM UBA, JCM iVision and Mars Cashflow. Types of printers compatible with Aristocrat Viridian are Gen 2 Universal, Gen 2 Netplex, Ithica 950 and Handpay Only (no printer).
You can buy Aristocrat Viridian Slot Machines at eBay, Amazon or Alibaba and various other online stores.
Wanna know how to handle common errors in Aristocrat Viridian Slot Machines then read our next post.