Latest slot machines for sale
Slot machines are like beauty queens that are hot, sexy, glamourous filled with luxury reels. These machines offer real cash on wins even leading to over million dollar jackpots prizes. The symbols are also attractive with special animations and 3D affects having diverse features, wilds, scatters, bonus rounds and free spins all attired with flashy lights and wonderful music. These slot machines are developed by top notch gaming providers like Aristocrat, Bally, Konami, IGT, WMS and many more with different themes and variety.
What is a slot machine?
A slot machine informally known as fruit machine or puggy or slots or poker machine is a casino gambling machine with three or more reels which spin when a button is pushed. Slot machines are also known as one-armed bandits because they were originally operated by one lever on the side of the machine as distinct from a button on the front pane. Many modern machines are still equipped with a legacy lever in addition to the button.
Slots machines have been around for a much longer period of time than video games. The original models didn't require computer technology, instead relying on weights and levers. First appearing in the late 1800s, initial innovations in slot technology moved relatively slowly, introducing things like the addition of reels and the ability to administer payout prizes.
Slot machines include a currency detector that validates the money inserted to play. The machine pays off according to patterns of symbols visible on the front of the machine when it stops. Modern computer technology has resulted in variations on the slot machine concept.

How to play a Real Slot Machine?
In a real slot machine one can insert cash (penny, nickel, dollar), or a ticket in ticket machines, a paper ticket with a barcode, into a designated slot on the machine to play a game. The machine is then activated by means of a lever or button, or on newer machines, by pressing a touchscreen on its face. The game itself may or may not involve skill on the player's part or it may create the illusion of involving skill while only being a game of chance.

The object of the game is to win money from the machine. The game usually involves matching symbols, either on mechanical reels that spin and stop to reveal one or several symbols, or on simulated reels shown on a video screen. The symbols are usually brightly colored and easily recognizable, such as images of fruits, numerals or letters, and simple shapes such as bells, diamonds, or hearts; newer video slot machines use animated cartoon characters and images of popular actors or singers.
Most games have a variety of winning combination of symbols, often posted on the face of the machine or available on a different screen, accessible by touching a button on the main touchscreen, on video slot machines.
If a player matches a combination according to the rules of the game, the slot machine credits the player cash or some other sort of value, such as free spins or extra games. Free spins are a common feature in modern slot games allowing the user to spin the machine's reels without charge.
There are many different kinds of gambling real slot machines in places such as Las Vegas and other real land casinos. Multi-line real slot machines have become more popular since the 1990s. These machines have more than one payline, meaning that visible symbols that are not aligned on the main horizontal may be considered for winning combinations.
Reel slot machines commonly have three or five paylines, while video slot machines may have 9, 15, 25, or as many as 243 different paylines.
Most video slot machines have a themed game, some of which feature graphics and music based on popular entertainers, motion pictures or TV programs with a bonus round.
Most accept variable numbers of credits to play, with 1 to 15 credits per line being typical. The higher the amount bet, the higher the payout will be if the player wins.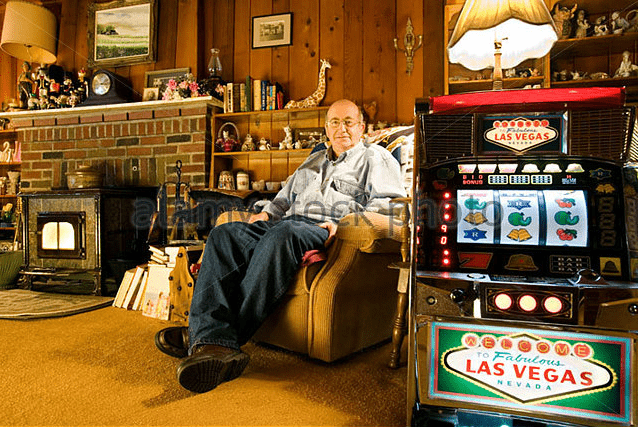 There are also standard 3 to 5 reel electromechanical machines, of various types. These are as said above the typical "one-armed bandits." Since about 2005 there have been hybrid machines introduced, which combine elements of both video machines and traditional electromechanical machines.
One of the main differences between video slot machines and reel machines is in the way payouts are calculated. With reel machines, the only way to win the maximum jackpot is to play the maximum number of coins usually 3, sometimes 4, or even 5 coins per spin. With video machines, the fixed payout values are multiplied by the number of coins per line that is being bet. In other words: on a reel machine, the odds are less unfavorable if the player plays with the maximum number of coins available.
As an example, on the Wheel of Fortune reel slot machine is based on the popular Wheel of Fortune TV game show created by Merv Griffin, the player must play 3 coins per spin to be eligible to trigger the bonus round and possibly win the jackpot.
On the Wheel of Fortune video machine, the chances of triggering the bonus round or winning the maximum jackpot are exactly the same regardless of the number of coins bet on each line.
Who buys Real Slot Machines?
Real Slot Machines are bought by casino operators to display them at their land based venues to attract players to play on the slot machines. So the casinos use slot machines for commercial or business purpose and have to obtain legal rights to place them or run a casino with slot machine from the country where they operate.
Larger casinos offer real slot machines with denominations from 1 cent ("penny slots") all the way up to $100.00 or more per credit. Large denomination slot machines are usually cordoned off from the rest of the casino into a "High Limit" area, often with a separate team of attendants to cater to the needs of those who play there.
The other persons who buy real slot machines are people who take this slot machines for their home entertainment. Such people are basically slot fans or players who know how the slot machine work and now buy a old, vintage, used or even new real slot machine and put them on their living room or any place of their choice for non commercial use.
Which means they only buy these machines to have fun playing games on these machines with their friends and other family members, or to use them at parties or get together at their home environment. But note that the private owners or individuals who want slot machine for home entertainment too need permission from the authorities to keep these machines at their homes.
Also these real slot machines are in demand by pub and club owners who also buy these vintage or modern slot machines to have the at their pubs and clubs for both commercial or non commercial purposes.
In the last few years, new multi-denomination real slot machines have been introduced. With these slot machines, the player can choose the value of each credit wagered (the stake) from a list of options.
Based upon the player's selection, the slot machine automatically calculates the number of credits the player receives in exchange for the cash inserted and displays the number of available credits to the player.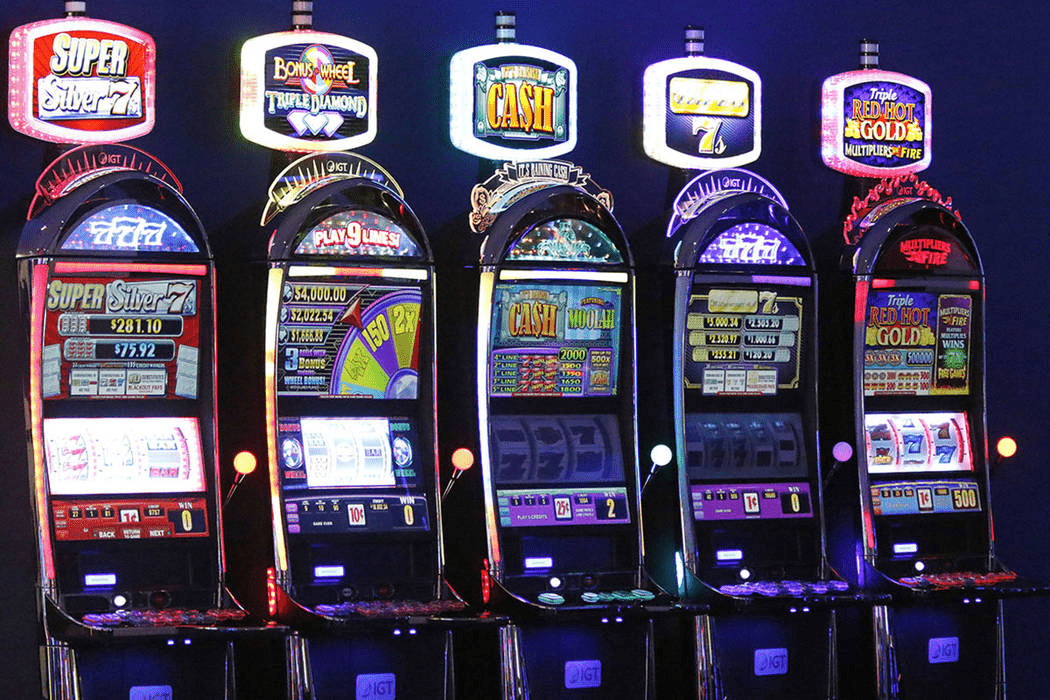 Where to buy Real Slot Machines?
There are many online websites that sell real slot machines. In our website you will find various types and kinds of slot machines to buy. These spinning real slots machines, video reel slots or video poker machines on sale have been manufactured by IGT, WMS, Bally and many other high rated gaming developers. We also offer reconditioned Las Vegas style casino slot machines for home entertainment use.
All of the slot machines that listed here are on sale and if you have a specific requirement you can contact us so that we can procure that particular slot machine for you which otherwise might be a bit costly to buy outright. The pictures of the slot machines on our website are the actual reconditioned slot machine available for pickup or delivery.
At real slot machines for sale we also provide a warranty on all slot machines for home use and program the slot machine according to your specification for bill, ticket, coin, or token validation. All reconditioned slot machines for sale that will be used in a home operate on 110 volts with a three-prong plug, and are ready to play.
Other online sites besides real slot machines that sell these machines are eBay, Amazon and various other private sellers.
You can hit the jackpot by ordering one of several types of slot machines offered by such sellers. Be it nearly mint condition vintage slot machines that conjure up memories of the Rat Pack owning Sin City or the classic triple 7 machines to advanced technology machines that spin myriad objects on multiple reels or the new modern slot machine, you will be fully satisfied with the buy as prices, and quality of these slot machines are just superb. Also we can provide technical support if you want to know as how to run and use these machines.
What's new on our Blog
IGT slots machines are popular slots machines that can be found at many land casinos near you. IGT has been developing slots since 1980s and now have a huge catalogue of slots machines that fits both as machines and video games that can be played at online casinos. Here are the few of the most