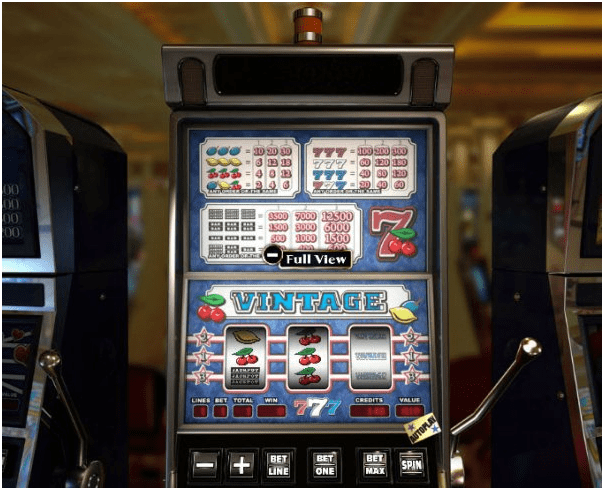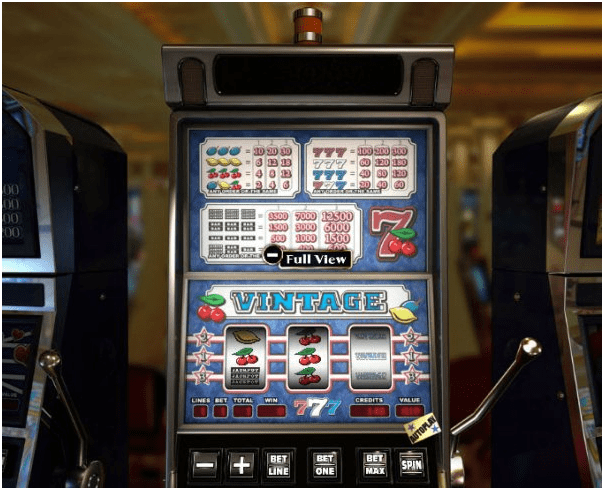 Vintage slot machines are those machines that are now antique and are seldom used at casinos. But these machines have their own charm and people buy them for display at their homes or to attract players at their small or big casinos. You can find these machines from pre 1940 era and they still work in excellent condition. If you visit the Main Street casino in Vegas it  has a collection of classic slot machines on display, just a few feet from the hotel's registration area.
Also at the Golden Gate casino which opened in 1906, one of the oldest casino in Las Vegas, have its own collection of antique slot machines. The bank of classic machines are near the casino's valet entrance and loyalty club desk. Included in the collection are machines from the earliest days of Las Vegas casinos, back when slot machines were primarily to keep the wives of table game players occupied.
These rare antique slot machines are also known as "one-armed bandits" because they were originally operated by one lever on the side of the machine as opposed to a button on the front panel, and because of their ability to leave the gamer impoverished.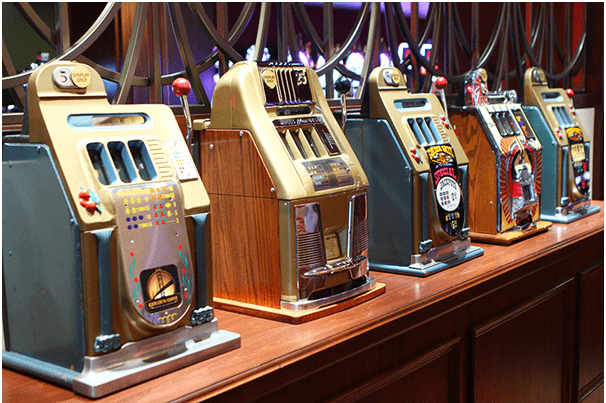 Owing a Vintage slot machine and its value
You can too own a Vintage slot machine. There is a community of vintage slot machine specialists who collect and restore these old machines, many of whom are active on many online selling stores like realslotmachinesforsale or eBay. If you also want to become a part of this community, start by buying a couple of broken machines and talking to the people who tinker with them.
If you look back the history of ownership of these machines then it is said that San Francisco is the birthplace of the slot machine. In city's 1906 earthquake many of the oldest and rarest machines were destroyed. So, these machines became Vintage like many other collectibles, and the oldest slot machines are the most valuable now. Many collectors value the analog qualities of old slot machines more than they do their age. Vintage slot machines manufactured before 1951 feature intricate metalwork and complicated internal mechanisms that make the nostalgic collector's heart sing.
Companies like Mills, Jennings, and Watling became famous for manufacturing and selling slot machines during the early 20th century. These machines command a premium in the 21st century, and people often purchase them for their parlors and game rooms, so they can add a vintage feel to their homes. So obviously these machines are of great value.
Working of Vintage slot machines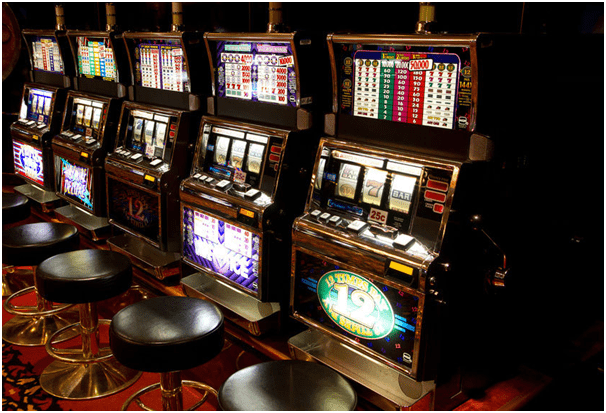 Many of the Vintage slot machines are just working as good as a new machine. But few of them need parts to make it work. That means you need to purchase some parts and a few inoperable machines, then tinker with them until they work. Machines that do not work are less expensive than machines that still have their heart beat. Though un-restored, working machines are extremely difficult to find, many collectors do not mind paying premiums for machines that escape the fate of over enthusiastic restorations.
If you gotta find a very old machine that still works just fine, do not disturb a thing. Just get in touch with a reputable collector and talk things over before you decide to remove, repaint, or replace anything on the machine. Your broken down antique could be a true diamond-in-the-rough, and if it is the right machine, you do not even have to "polish" it.
The money to play in a Vintage machine
Most of the Vintage machines start working taking certain coins, and then their owners retrofit them for other types of coins. A machine taking pennies in the late 19th century often became a quarter machine by the 1950s. If you are looking at a very old machine that takes quarters, there is a good chance that a former owner modified the internal mechanisms to accept the larger coin. A modified machine should cost significantly less than one that is original.
Gaming fans designed another type of slot machine, known as the trade simulator, to get around San Francisco's gambling laws. Trade simulators take coins but return cigars to players who win.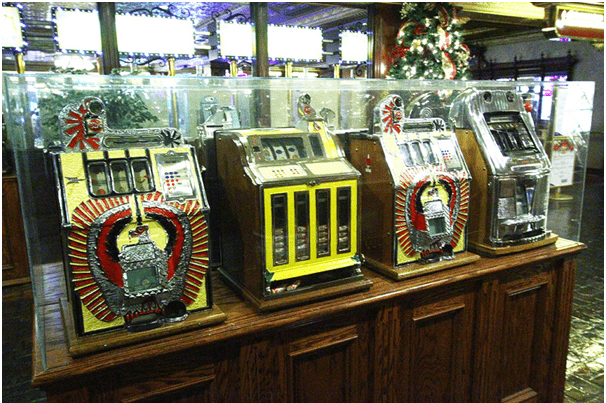 Purchasing restored Vintage Slot Machines
When you are out to purchase a restored Vintage slot machine then you need to take few points into consideration. Note that inexperienced restorers often remove the mechanical guts and replace them with electrical mechanisms and although these machines might work fine and look great, they do not have the patina of an old, un-restored machine that still works.
It is that patina more than anything else that determines whether a vintage slot machine is a hit at the auction or not. Collectors like machines that tell great stories about where they have been, who owned them, and what the world was like way back when. A machine with the right history could be priceless, even though the exact same machine in restored condition may be worth much less.
How to Buy Vintage Slot Machines online
Vintage slot machines can be bought from many online stores like ebay, amazon, realslotlamchinesforsale and few others of such kind. You will find that there are many different makes and models of vintage slot machines available on display at these websites. Many collectors buy and hoard vintage slot machines, but they make their money selling products to help other people restore their own machines. However, plenty of collectors sell as much as they buy, and many of them are active on these online sites.
• All you need to do is if you wish to buy Vintage slot machine is find the online site that sells these antiques.
• Search for the make and model you want to acquire. There is search box on each site and you can put the name of the machine if you know one or simply type "antique slot machines" and browse what is available.
• You will find display of Vintage slot machine on the web page
• Browse and read carefully about the product description, price and way to buy it. Always be sure to ask the seller any questions you have before you complete the transaction.
• As said above many machines need parts or service to work on, so ask the seller where you can find the parts or how to repair the machines.
• Also ask the seller how the machine will be shipped to you and the charges if applicable.
• Many sellers ask you to pay by Paypal, check, credit card or money order, so make that clear the mode of payment so that you have secure and safe banking transactions.
• Last but not the least always call or email the seller when in doubt.
As most vintage slot machine enthusiasts have no interest in today's arcades, full of electronic machines where you just stand in front of a video screen and press button so these old mechanical slot machines have now become highly collectable. You can now browse the Vintage slot machine collection here at realslotmachinesforsale and find the glorious vintage slot machines of the 40s, 50s and 60s which many are all mechanical in operation. You would love to put your penny in the slot, and either pull a handle, or shoot a ball around a track, in the hope of winning more pennies to put in more slot machines.