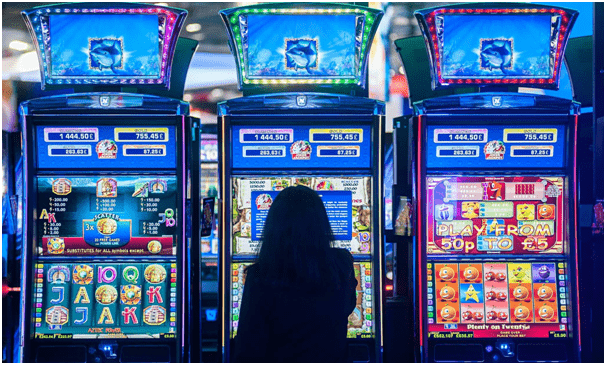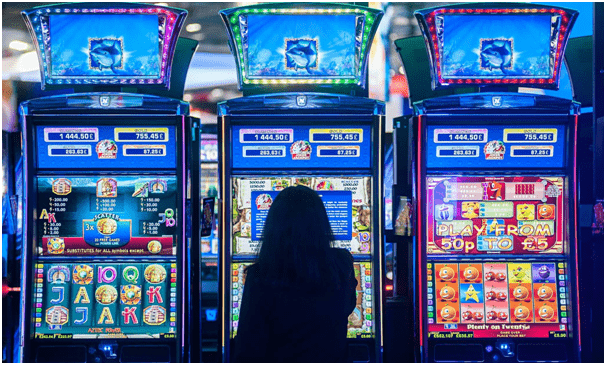 When you enter a land based casino or online casino you always want to win. Right. Also, you make possible tips and tricks or use game strategies in many of the casino games especially the table games where you wish to run into a huge fortune. Though there are many books or tips from great players that you can find online and use them to play games at the casino for great wins or you can try some of the Lucy tricks to win and get benefits but here are the top honest 10 slot machine tips that can help in winning a jackpot.
1. Keep an eye for Progressive Jackpot Machines
While most slot machines at the casino have the same odds whether you play them on Monday or Friday, the odds on a progressive slot machine are always changing based on the size of the jackpot. In fact, when a progressive jackpot gets large enough, it's even possible that a slot machine can be profitable for you to play!
There are a couple of things to keep in mind before you try to win your life-changing jackpot. Remember that you'll often have to play the full number of coins on a machine in order to have a shot at the big money. On the other hand, this isn't always true; some machines give you a better chance of winning the jackpot if you spend more, but still, give you an opportunity to win even by betting a single coin. Make sure you read the rules of each progressive jackpot machine before playing.
2. Understand the Pay Tables
Every slot machine pays out players in a different way. Some machines offer some huge prizes even without a progressive jackpot if you can manage to match the right symbols, while others offer only small prizes in the main portion of the game. Take a look at each of the slot machines you're interested in and compare their paytables. You might find that one or two of the machines obviously offers better prizes than the others, and those are the games you'll want to play.
3. Look at Bonus Games
Bonus rounds are the most entertaining part of modern slots, but they can also be some of the most frustrating. Depending on the machine you play, you might play for hours without reaching a bonus game, or you might get into one only to win a small prize – or even no prize at all.
So take a close look at each of the bonus games in the machines you're considering playing. Find out what you need to do in order to unlock each of these games and what you can expect when you enter them. If you find a machine with particularly lucrative bonus rounds that are relatively easy to access, you're going to have a good time playing those games.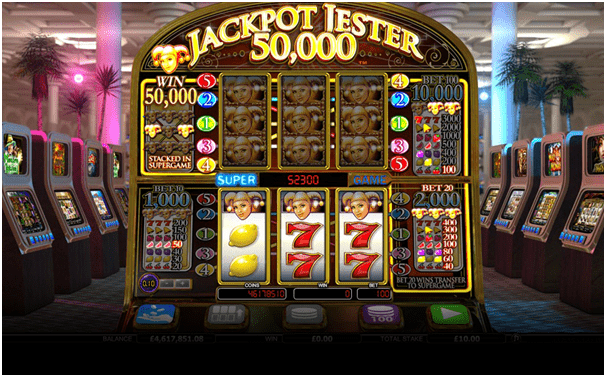 4. Check the Number of Symbols
Quickly glance at a machine's paytable and see how many symbols there are that can appear on the reels. There's a very simple reason to do this: logically, if there are more symbols on the reels, it will be harder to form winning combinations! On the other hand, a game with ten symbols or less is much more likely to pay out often.
5. Count the Paylines
In earlier and old slot machines, players didn't have many ways to win. You'd only have a single payline that would give you a prize if you matched three of the same symbol. But in modern slots, a whole new world is open to players: many machines offer 10, 20, or even 50 paylines, potentially giving you dozens of ways to win on every spin. The new 243 Ways slots are even more robust, allowing players to pay one low price in order to cover every possible winning combination. These machines often offer players the best value, as they maximize your chances to win without requiring you to play for each payline.
6. Practice for free before you indulge in real money
All most all of online casinos have free mode to enjoy slots and even land based casinos you have practice mode slots machine to allow you to try before you indulge your real money into it, and find out if a game is right for you. So better use the play fun mode to enjoy slots before spending your hard earned money in thirst of winning a jackpot without preparation. By doing this, you can avoid spending your own money on games you'd don't like or that don't seem to pay out well, and stick to playing real money slots only after you're certain you'll enjoy playing those machines.
7. Understand Randomness
If there's one factor that players can do nothing about – and yet they try to control more than anything else – it is randomness. There's nothing you can do about the random number generator that sits behind a slots machine, and no strategy you've seen about that claims to get around this randomness is worth the time it takes to read it. Embrace randomness, understand that each spin is independent, and be ready for both winning and losing streaks that you can't do much about.
8. Check Your Coin Options
Most online slots offer you the chance to play with coins of many different sizes or denominations. While it might be tempting to play with the biggest coins because they give you the chance at the biggest prizes, this isn't always the best choice. Chances are that you'll have the best chance to win if you can cover all of your paylines or play the maximum number of coins per line. Thus, it is recommended to play at the highest denomination where you feel comfortable playing on all of the paylines, which should balance the cost to you while maximizing your chances to win.
9. Take advantage of slots free spins and offers
If your casino offers some slots-specific promotions, it is definitely worth your time to take full advantage of them. Even a few free spins have the potential to earn massive prizes, and there's really no cost to you to take advantage of these free offers. Always keep an eye on your casino's promotions page to find out where you can get some free spins or other incentives that will make it worth your while to play a slot you normally wouldn't try.
10. Grab the casino Welcome Bonuses
Many online casinos and nowadays even land-based casinos do offer some bonuses if you are new player. Make sure to take full advantage of the casino welcome bonuses offered at casinos. This money will give you the chance to try different machines, play at a bigger coin level than you normally do, and even win jackpots – all without spending a penny of your own cash. Similarly, reload bonuses can give you another chance to win big with money given to you by the casino.