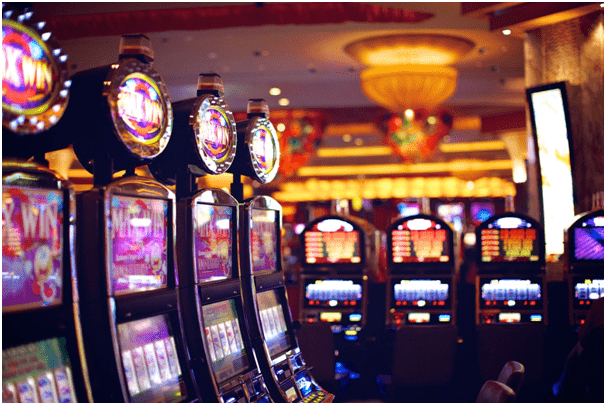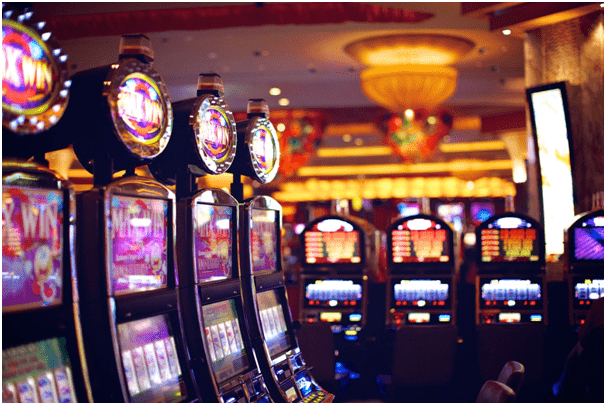 You love Slots machines to play and one thing you must have noticed is that within few years how much they have evolved offering new features to the players to play both at online and land-based casinos. Earlier were times when Slots machines were presented with a single, solitary pay line that could potentially render the coveted winning combination in the middle of the reels. Today, advanced video Slots come with an impressive number of pay lines, not to mention the crisp visuals, the sophisticated animations, and the lucrative special features that keep Slots players at the edge of their seats for hours on end.
Recently you must have heard and noticed that the latest ongoing Slots machines offer 243 ways to win Slots. Originally, the idea of software suppliers was to simply introduce more and more pay lines into their Slots, but this quickly gave way to the 243 Ways to Win Slots which offers players hundreds of winning opportunities on every spin of the reels at the price of a single bet.
But you must be wondering how this type of Slots game works and how you can win on 243 ways Slots machines. Let us understand the concept of 243 ways to win Slots.
243 Ways Slots Machine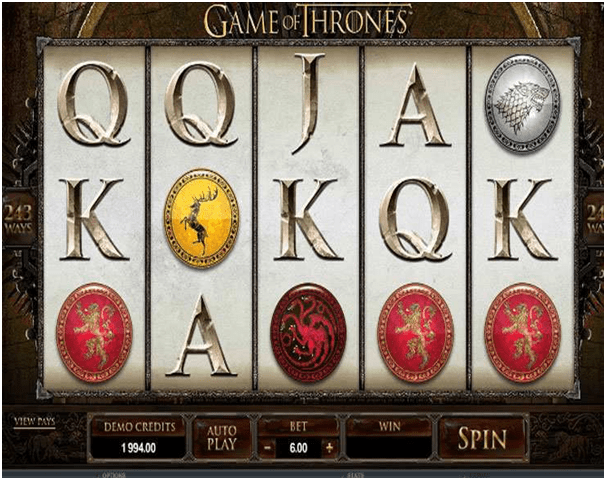 Most video Slots you can play at online casinos have a predetermined number of paylines or winning combinations. The number of the said paylines is either fixed or players can pick which paylines they want to activate and bet on. In order to win, you need to hit several consecutive symbols across the paylines and typically, this happens from left to right.
This, however, is not the case when it comes to 243 Ways to Win video Slots. At first glance, these Slots are a bit confusing because they appear to have 243 paylines while at the same time, they eliminate paylines altogether. With this variety of Slots, you are no longer limited to particular paylines. On the contrary, you can collect a payout as long as you land several identical symbols on consecutive reels. What type of line the symbols form is irrelevant in this case, because all symbols on the 243 Ways to Win Slots function as adjacent scatters.
Here is an example to make things clearer. Suppose you were to hit a rose symbol at the bottom of the first reel, another rose symbol in the middle of the second reel, and a third rose, situated at the top of the third reel. In this case, you are guaranteed a payout as it does not matter where the rose symbols are positioned as long as they land on adjacent reels. It really is as simple as that and there is no need to keep track of the paylines you play.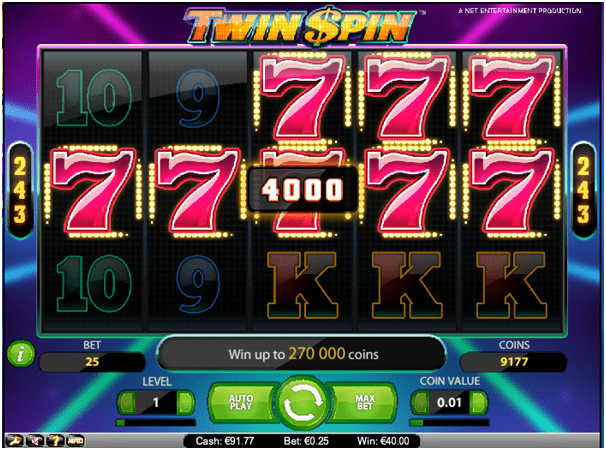 NetEnt's Twin Spin features 243 ways to win over 5 reels and intertwines fruit machines with modern online video poker machines. There are 10 bet levels available with a range of coin sizes from 0.01 to 0.50 resulting in a bet of $125 maximum, and a minimum bet of $0.25. There's a 270,000 coin non-progressive jackpot available to win.
So why 243 ways to win slots are developed?
You may be wondering why software developers have opted precisely for the number 243. It all comes down to simple mathematics. There are three visible symbols on each reel and each of these three symbols can be combined with a single symbol on every other reel. If the Slots had two reels only, the number of possible visible combinations will be equal to nine only – 3×3. Yet, this particular type of Slots employs five reels, so the number of possible combinations increases exponentially and can be presented as 3x3x3x3x3 or number 3 to the fifth power, which equals precisely 243.
Most Slots that fall within the "All Ways to Win" category have their number of possible ways to win listed at the side of the screen. You can check this out as soon when such Slots load at the casinos. There are even Slots variants that boldly offer players 720 or even 1024 ways to win.
Advantages of playing 243 Ways to Win Slots
At first glance, playing the 243 Ways to Win Slots appears to be more expensive because you are presented with more winning opportunities, but this is hardly the case. You are not actually required to pay for each of the 243 ways to win as is the case with games that utilise paylines, where players must bet on all lines they have activated.
For instance, if you play a Slots with 15 paylines and bet ten coins with a value of $0.02, your wager per spin will amount to $3.00. But if you opt for a 243 Ways to Win Slots, you will be able to cover all possible ways to win with the same bet. Yet, the number of winning opportunities has increased dramatically and your chances of collecting a payout are greater.
Another advantage results from the fact that you are not actually required to keep track of any paylines in order to see whether you win or lose with your bets. As long as you see several identical symbols, positioned on adjacent reels, you are guaranteed to collect a payout. T
his renders 243 Ways to Win Slots suitable for less experienced Slots players as well. In addition, wild symbols on this type of Slots can render more lucrative payouts, not to mention winning combinations occur more frequently here due to the fact there are practically no payline restrictions and the symbols are not required to land on a specific part of the reel.
Disadvantage of playing 243 Ways to Win Slots
So you know the best of 243 Ways to Win Slots but they have one drawback also, namely the payout amounts. Since there are more winning opportunities here, the payouts on winning combinations are typically smaller to compensate for the higher frequency of the wins. In other words, players are given the opportunity of collecting more frequent, though smaller prizes.
Immortal Romance has 243 ways to win. Like symbols on any spots in adjacent reels can result in payouts. The Immortal Romance logo awards a payout of 1500 times the line bet when the symbol appears in each reel. This is a good top payout for a 243 ways to win slot game. The minimum total bet is only AU$0.30. You can enjoy this landmark online Slot with a very modest bankroll. You can win up to $364,500 in Immortal Romance.
What are the popular 243 ways to win slots?
You will be able to find a number of Slots that are based on the 243 Ways to Win style of play in some of the most established and reputable online casinos. You can enjoy some of the following popular Slots:
 1. The Dark Knight Rises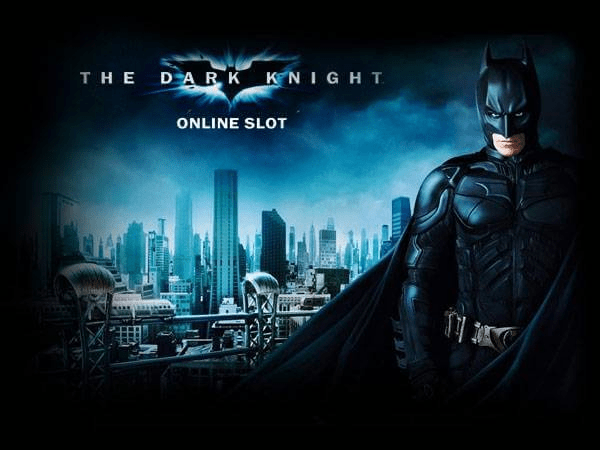 Based on the blockbuster movie starring Christian Bale and the late Heath Ledger, not only is The Dark Knight Slots a 243 ways game, but it's also a progressive jackpot game, making this one a huge drawcard with a base jackpot of $1,000,000.
2. Avalon II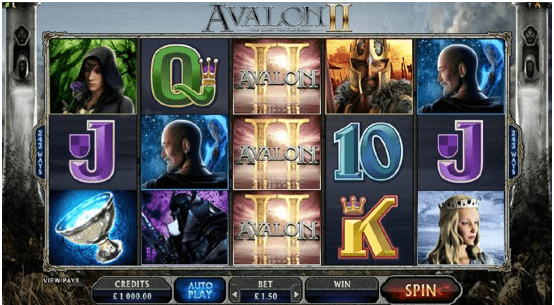 The Avalon II Slots is played on five reels and was obviously inspired by the story of King Arthur and the pursuit of the Holy Grail. Apart from the different high cards, the game employs characters from the folklore story as symbols. These include the fair Guinevere, Morgan Le Fey, and the magician Merlin. The bonus games include the Lake of Legend, the Misty Value, The Whispering Woods, the Forest Falls, the Dusky Moors, the Morgan's Keep, the Hall of Shadows and the Isle of Avalon bonus games. Minimum and maximum bet amounts range between $0.30 and $7.50 per spin.
3. Thunderstruck II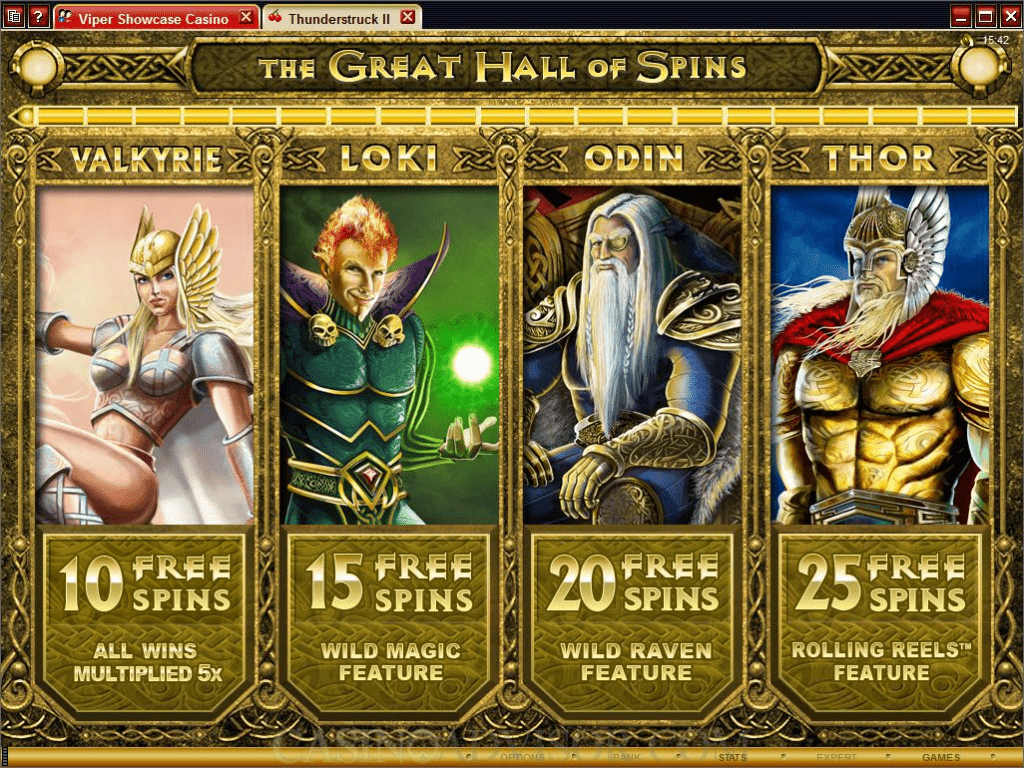 Thunderstruck II is yet another 243 Way to Win Slots, developed by the leading software supplier Microgaming and is in fact, a sequel to the popular Slots Thunderstruck. However, with Thunderstruck II, Microgaming introduced the Paytable Achievements feature which enables players to easily keep track of their winnings. The said Paytable achievements are earned when players collect all payouts for each symbol, available on the reels.
If you land 3, 4 or 5 Thor's hammer symbols, you will be granted entry in the Great Hall of Spins, where you can possibly trigger four different bonus games. These include the Valkyrie, the Loki, the Odin and the Thor bonus levels, where players can receive 10, 15, 20 and 25 free spins, respectively. It is possible to bet up to ten coins per spins on Thunderstruck II with a maximum bet amount set at $15.00.
4. Jurassic Park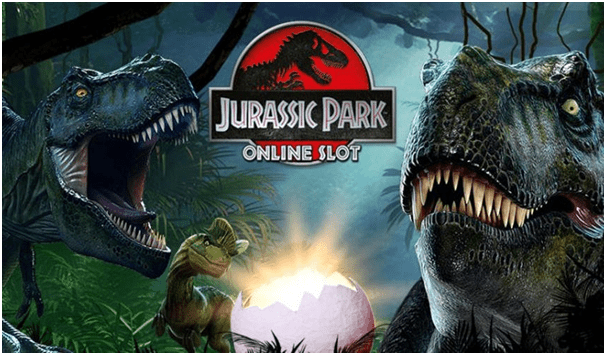 This is another movie themed game, the Jurassic Park Slots uses footage and stills pulled directly from the iconic Steven Spielberg film from the 90's. Along with 243 ways to win, there are some awesome bonus features in this game including the T-Rex Alert Mode and some mega free spins. There are 10 fixed bet level in Jurassic Park and you can choose from three different coin denominations: 0.01, 0.02, and 0.05. This gives a minimum bet of 30 cents (0.01 coin on bet level one) and a maximum wager of $15 (0.05 coin on bet level 10).
5. Game of Thrones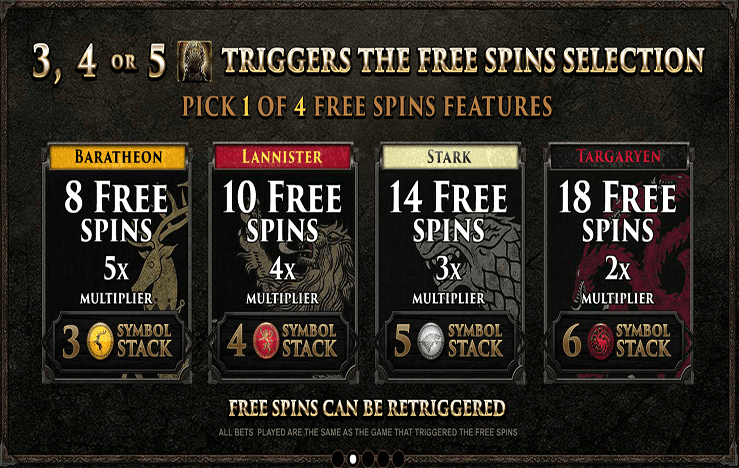 Game of Thrones is based on popular television series and books and offers 243 ways to win. The game offers a great free spin bonus round, where players will have four options to collect spins and multipliers. The 243 ways to win game offers a 30 pay line betting structure and supports bets from $0.30 to $6 per spin.
Besides these popular 243 ways to win Slots, you will find many other such Slots machines to enjoy and spin the reels at the casino. As these games were first introduced by Micro gaming and now, many of the leading developers offer 243 ways to win games so you have more choices. So as these types of games offer multiple chances at winning on each spin and the layout makes for a much more exciting game overall. With 243 ways to win slot games, you will enjoy awesome themes, great game bonuses and the chance to enjoy more than one win on a single spin.