Illinois is a state in the Midwestern and Great Lakes regions of the United States. The capital of Illinois is Springfield, which is located in the central part of the state. Illinois has 19 casinos in which you'll find more than 13,608 slots and gaming machines. At Illinois it is legal to sell and buy a slot machine. To have a slot machine you need to have an Illinois gaming license.
Established in 1990 after the passage of the Riverboat Gambling Act, the Illinois Gaming Board seeks to provide for the integrity of all forms of gambling by regulating gaming in all its aspects including the provision of gambling licenses. To accomplish this, the Board undertakes a mandatory and thorough background check of anyone seeking an Illinois gaming license.
There will be background checks to obtain Illinois gaming license. Background checks include the following:
A review of public records of crimes and felonies including domestic disputes, unsettled debts, and misdemeanors.
Audits of both the owner or owners of the gaming establishment and the members of the staff.
A review of any failure to follow gaming licensing requirements for example, rules relating to signage
Essentially, the board wants to make absolutely sure you're a scrupulously honest and ethical person with the necessary wherewithal to run a successful business. Because they're erring on the side of caution, even seemingly minor slips and lapses can prevent an application from going through. Fortunately, you don't have to face the seemingly difficult and complicated application process alone.
How to get an Illinois Gaming License to run slot machines?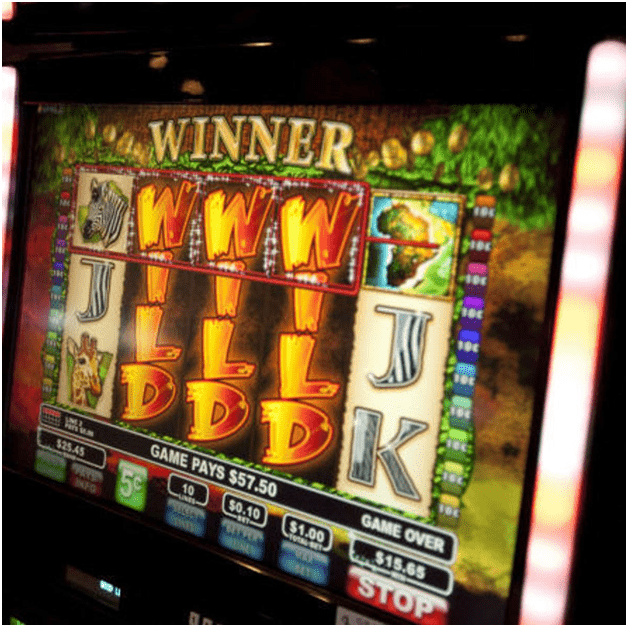 When you buy a refurbished or old slot machine for sale from a dealer or a company, they will help you in the process to get an Illinois Gaming License to run slot machines.
You have to either visit the gaming board to get the application form and submit it for the gaming license. Visit at Springfield or at Chicago:
Springfield
801 South Seventh Street
Suite 400 – South
Springfield, Illinois 62703
General Information: (217) 524-0226
TDD: (866) 451-5786
Chicago
160 North LaSalle
Suite 300
Chicago, Illinois 60601
General Information: (217) 524-0226
Or
Visit online and download the form from the site https://www.igb.illinois.gov/
Fill the application form for license and submit it.
Before approval they will look for your municipality to see if it has opted in and gambling is allowed there. Assuming that it is, they look at all the local requirements to make sure you meet them. (You can also check out your area yourself by going to http://www.igb.illinois.gov/)
Then you will need to be fingerprinted by a state-approved fingerprinting vendor.
Get prepared for the mandatory inspection by the Illinois Gaming Board and make sure you have all the documents the Board will need to see. (The Board will also need to see exactly where the slot machines will be installed.)
Once approved you can call the technician to install your slot machine at your place.
The Illinois Video Gaming Act was established on 7/13/2009 and allows licensed establishments to legally use up to 5 slot machines or video gaming machines within their establishment. These are also known as VGT's or simply slot machines.
Any eligible Illinois Video Gaming locations must be located in a municipality that has already opted in to allow video gaming.
For slot machine business
There are four areas where you can install slot machines for businesses.
At General Establishment: This refers to any establishment that serves alcohol. This type of video gaming location includes bars, restaurants, and gaming parlors. As Illinois video gaming has grown in popularity, more and more establishments are looking to obtain a liquor license as a way into the slot machine business.
Veteran Establishment: An establishment that refers to veteran-led organizations such as your local American Legion chapter. A qualified veteran is required to lead these optimal video gaming locations.
Fraternal Establishment: Recognized fraternal organizations including Elks and Moose Lodges are other civic organizations approved video gaming locations in Illinois.
Truck Stop Establishment: Truck stop video gaming locations are unique and must meet a number of specific requirements, including a minimum lot size of 3 acres and monthly fuel sales in excess of 10,000 gallons.
If you are buying a slot machine for business then start by determining whether a particular town allows video gaming. Some do, others don't. A location in a town that doesn't is automatically a non-starter, so you don't want to waste a minute of your time on it. Beyond that, unless the location is a "truck stop" as defined by Illinois law, it will need an on-premises liquor license from the State.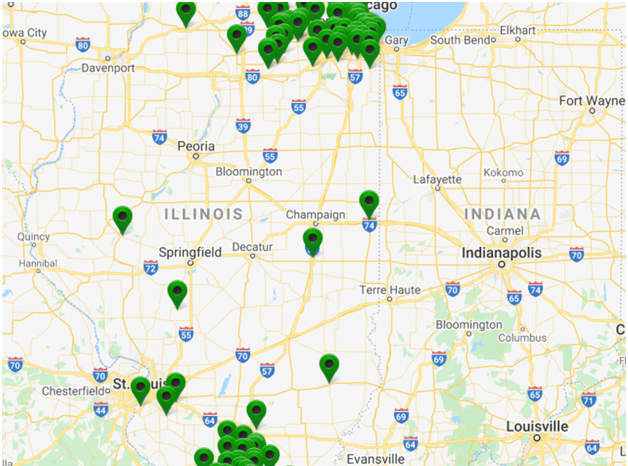 If it doesn't currently have one, it may be possible to apply for one. First, though, you'll need to apply for a local liquor license, and this can occasionally be a stumbling block. Some municipalities limit the number of liquor permits they hand out and have already reached their quota. It's one more thing you may need to investigate.
Obtaining the local license one comes first and generally costs from $100 to $300. The standard Illinois Retailer's License costs $750 and must be renewed annually. You'll also want liquor liability insurance (AKA dram shop insurance) and US Dept. of Justice registration for your VGTs.