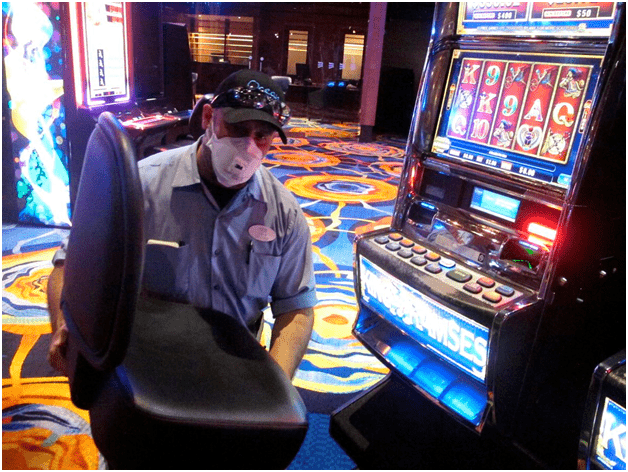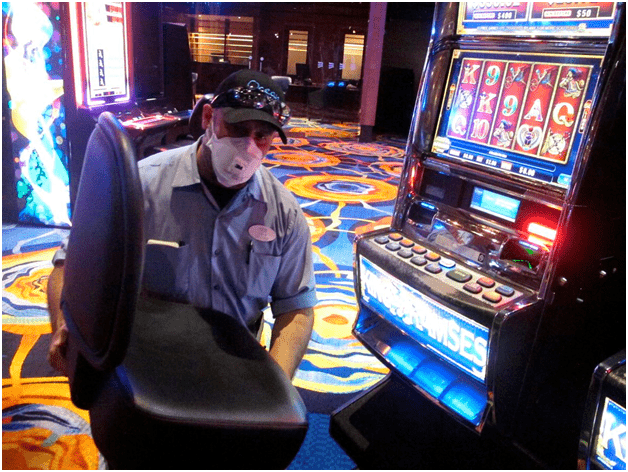 Maintaining a slot machine is an important task. When you have bought a refurbished slot machine, you have to care for that machine. Whether you are buying a slot machine on sale for your entertainment or you are buying for your club or pub as a commercial slot business, every machine needs maintenance to run properly for years.
To maintain your slot machine is also important because to make them work all smooth is the catch here. Out of order machines are annoying for both owners and customers. Suppose someone's actually playing a slot machine when it breaks down, that player's reaction is apt to be even worse. Slot machine maintenance is essential to preventing that unfortunate moment from occurring and to avoid the necessity of what might prove to be costly slot machine repair.
How to maintain your slot machines?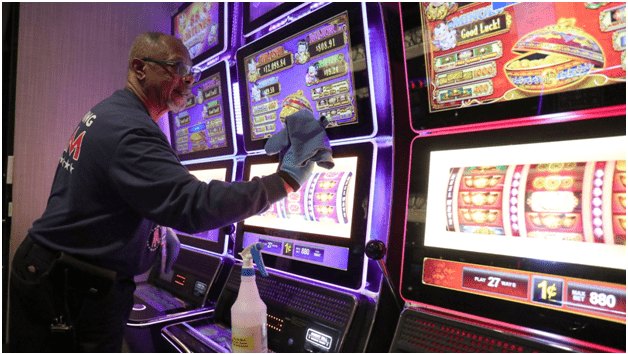 To maintain your slot machine you need to give the slot machine a periodic service from expert technicians. Either take the slot machine to a service center to keep your slot machines working properly or call any technician for periodic check-up.
There are two different kinds of slot machines that you can be keeping at home and each comes with a different manual on care taking and repairs. The most common type of Slots that you can find in the home of many is the antique type which has been passed down through generations. This type of slot machine according to experts is easier to keep because it does not necessarily need computer technicians to work on it.
In some ways, electronic slot machine maintenance is easier than taking care of old-fashioned mechanical slots. Electronic slots don't need regular internal cleaning, lubrication, and adjustments.
Clean your slot machine with a cotton cloth daily to remove any dust or dirt.  A bright and shiny slot machine will attract players. A shabby- or dingy-looking one will put them off and possibly make them wonder if it's working as it should. It's a good idea to keep the cabinet dusted. Wipe it down with a cloth slightly dampened with water, then polish it with an anti-rust and anti-corrosion solution.
Keeping a slot machine that is antique also means that it has the old reel mechanism and the lever which is pullet. Every other month, you should clean the metal parts within with a special anti rust cleaner and you should polish the slot machines outer parts with the appropriate polisher that you can buy in specialized gambling shops. Furthermore, you should have an annual inspection of the interior of your antique slot machine because metal can corrode, the mechanism can get slow and the machine needs to be oiled and necessary parts have to be replaced.
Slot machine that has an electronic mechanism is much harder than keeping a slot machine that is antique. The first thing you always have to watch out for is the constant inflow of electricity. You have to unplug the electricity wire once you are not using your slot machine and take care that the slot machine suffers from no tremors or rapid movements. The good thing however in keeping a slot machine that is electronic is that you can easily replace the computer or the overall software of your slot machine game. This is not changing the game, but it is useful once your random number generator is broken or not working.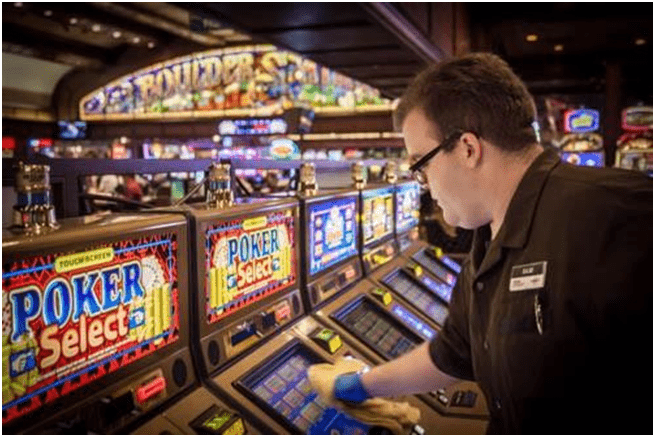 If you need bulb replacements behind the slot glass, top candle, and buttons, be sure to do that without delay.
A slot machine that is used for business purpose should be attended to regularly for maintenance. Every slot machine has a bill validator. You don't want that to get dusty, either. Keep it clean with bill validator cleaning pads.
Also see that your electronic slot machines are handled properly and are not subjected to tremors. Never place any slot machine where there is moisture or damp place. As moisture is likely to creep into the works and destroy your slot machines.
Make sure to keep your gaming area clean by cleaning up spills or any trash. Also, you should ask your VGT operator about installing cupholders and cell phone charging stations on your spacers to provide a better gaming experience.
Half year inspections or annual inspections are recommended for electronic slot machines and you still should keep the metal and other parts of your slot machine polished with a special anti rust and anti corrosion solution. It would also be advisable not to store the device in a damp region so that no mold will build up. Keeping a slot machine is not always easy and breezy, but with the right care you will see the slot machine growing old properly.
Finally, remember that you don't need to do any form of slot machine maintenance or slot machine repair that you're not comfortable with. Leave it to the experts or technician to handle the more complex maintenance and upkeep.