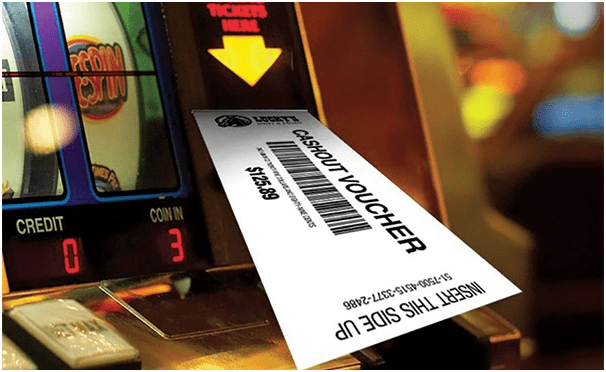 You must have heard about Free Play slot machines and Ticket In Ticket Out (TITO) slot machines. First let us understand what these terms mean to us. Ticket-in, ticket-out (TITO) is a technology used in more modern slot machines. Originally developed by International Game Technology (IGT) and Casino Data Systems (CDS) under the name EZ Pay, a TITO slot machine prints out a barcoded slip of paper, which can then either be redeemed for cash, or inserted for play into other TITO machines.
Free Play is on the other hand a feature that allows the slot machine to function without dollar bills or coins. Pressing the service button will add 1000 credits to the slot machine for play. The Free Play Feature can be quickly enable or disabled by the owner of the machine.
TITO- Benefits to use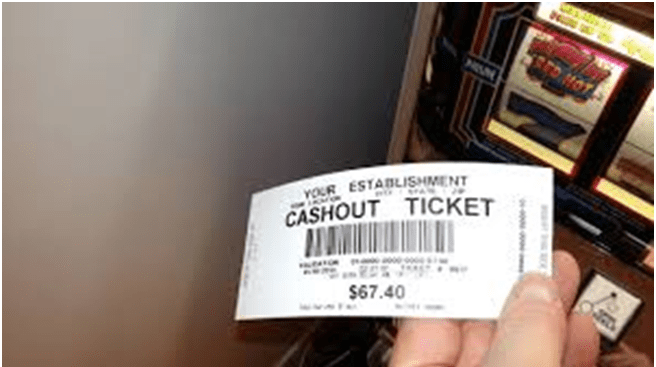 As explained above Ticket-in, ticket out (TITO) machines are used in casino slot machines to print out a slip of paper with a barcode indicating the amount of money represented. These can in turn be redeemed for cash at an automated kiosk. The machines utilize a barcode scanner built into the bill acceptor, a thermal ticket printer in place of a coin hopper (some rare machines are set up to pay with coins if the payout is less than the payout limit, and to print a ticket in situations where a handpay would normally be required) and a network interface to communicate with a central system that tracks tickets.
The benefits to use this machines are that Hopper fills for TITO machines are virtually eliminated and so casino patrons no longer have to wait for an attendant to perform a hand pay for large payouts.
Also it makes multi-denomination gaming machines possible and streamlines accounting procedures due to reduced cash handling as well as enables ticketed bonusing, coupons and drawings.
The disadvantage on the other hand are that this may cause some gamers to disassociate gambling using tickets from gambling using cash, in much the same way "credits" are indicated on some machines rather than a cash value. Also tickets can be easier to misplace than a large bucket of coins and the lack of the sound of a big coin pay out is a turnoff for some players. Due to this, manufacturers added multimedia sound to the machines to reproduce the sound of coins falling when a prize hits.
Which real slot machines for sale offer these two features?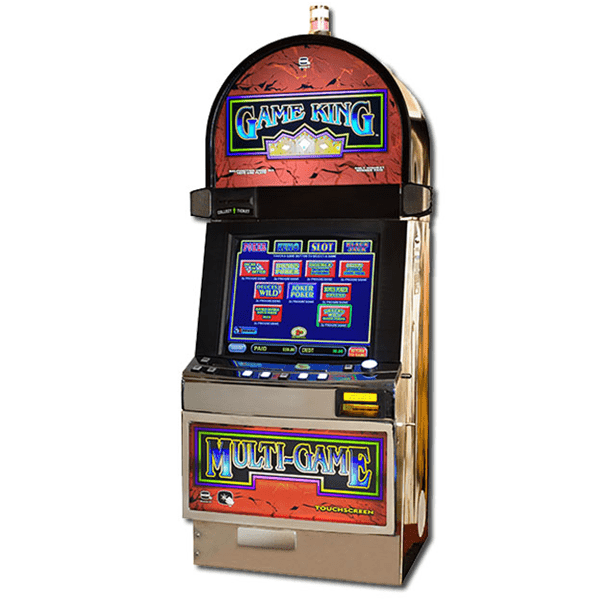 Free Play and Ticket In Ticket Out (TITO) kit available for IGT S2000, Game King and I Game Plus slot machines only.
You can add the Free Play and TITO kit to all your machines. The cash out ticket can be used from one machine to another just like in a casino. All features can be set independently or used together.
When purchasing a real slot machine from  the seller you will find that the cost of it varies from one site (seller) to another. But generally the cost without the bill validator installed in Free Play Feature Only is $50.00 and cost with the bill validator installed with Free Play and TITO features is $100.00.
Machines with these features on sale at online sites
As said above these features are available for IGT S2000, Game King and I Game Plus slot machines. Also find them on real slot machines like 10 X Pay Red White and Blue, 2X3X4X5X Dragon, Big Times Pay, Cactus Flower Free Games, Cigar, Crystal Sevens, Double Black Jack, Double Black Tie, Double Bucks, Double Classic 7s, Double Diamond, Double Diamond Deluxe, Double Diamond Haywire, Five Times Diamond, Game King – Super Star Poker, Heart of the Amazon, Hell's Bells, Hot Peppers Hurricane, Red White and Blue, Sizzling 7s, Super Reel Charms Free Games, Super Wild Cherry, Triple Cash, Triple Diamond White Stars and many others.
One can therefore use TITO as a solution for inserting, printing and redeeming tickets from machine to machine.
All you need is to insert cash into the gaming machine and begin to play
When the you are  ready for a break or want to finish, you press COLLECT and a ticket is printed with the collected credit amount.
This ticket is then either: Inserted into another TITO machine via the bill acceptor for continued play OR Redeemed for cash at a cash redemption machine or cashier station.
Thus these additional features if you install on the slot machine then they provide increased game floor performance – decreases number of hand pays resulting in longer periods of gaming machine operation with increased customer service levels – reduced time at cashier stations and easy transition from one gaming machine to another or to break-out areas.
Also with increased security – cash clearances from gaming machine are no longer required or are minimal as there are reduction in cash handling errors as with increased efficiency – manual processes such as hand pays are automated freeing up floor staff.
You can buy these machines from EBay online site.