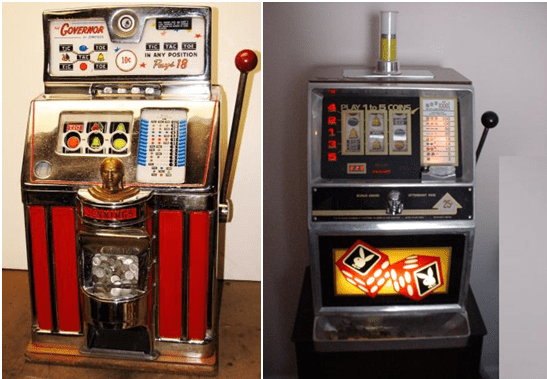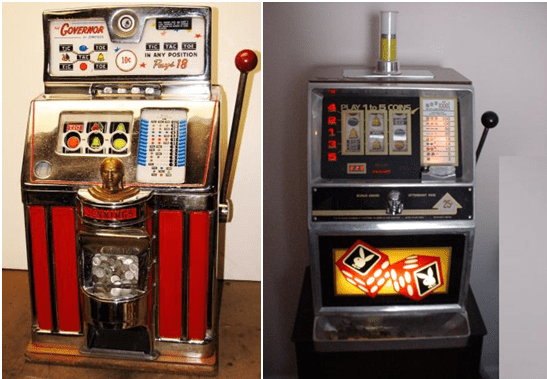 There are lots of online sites in USA where you can find Jenning slot machines on sale. Looking back at history these slot machine was developed by Jennings and Company in the United States. This developer also manufactured other coin-operated machines, including pinball machines, from 1906 to the 1980s.
Jennings and company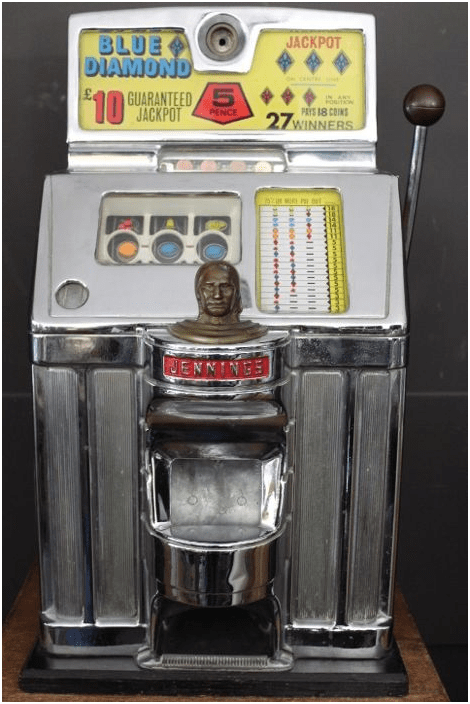 It was Ode D. Jennings who founded this as Industry Novelty Company, Incorporated of Chicago. On the death of its founder in 1953, the company was succeeded by Jennings & Company.
Ode D. Jennings worked for the Mills Novelty Company and ran The Spectatorium, a penny arcade, for that company at the Louisiana Purchase Exposition. In 1906, Ode Jennings established Industry Novelty Company, Incorporated. Its business was the refurbishment of slot machines manufactured by Mills. That is why some of these slot machines are also called Mills machines
Between 1935 and 1936, O. D. Jennings & Co. manufactured a payout pinball machine called the Sportsman. The device was a gambling device, more akin to a slot machine than a modern pinball table.
On May 15, 1957 Jennings & Company was merged into Hershey Manufacturing Company of Illinois, who then comprised the manufacture and sale of slot machines through its Jennings division.
By the early 1960s, there were five major manufacturers of slot machines in the United States: Jennings & Company, Mills Bell O Matic, Ace Manufacturing, Buckley Manufacturing and Las Vegas Coin machine company.
By the mid 60's with laws in the US cutting slot sales to a fraction American Machine and Science Co acquired the failing Jennings Co along with Bell-o-matic (the remains of the Mills Slot division) and merged them to become TJM Corp run by Tony and John Mills but a failure to come to grips with the new electro mechanical slot machines Bally had grabbed the market with plus the failure of Mills to protect their business rights in Japan caused the company to close in the 1980's.
Jennings slot machines for sale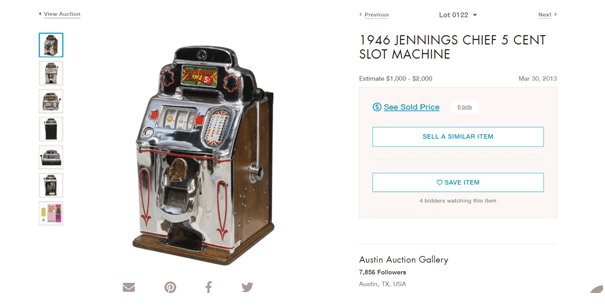 Most slot machine collectors want at least one Jennings machine in their collection. The early models are always interesting and the later ones are often considered the classic mechanical slot machine. These machines were always well made with great build quality and the designs have stood the test of time. Some of the Jenning's amazing machines that you can find on sale are 1920 5c Play, 1925 25c Counter model, Dutch Boy, Century, 4 star Chief,  One star chief,  Dixie Belle, "Bull Durham" Triple Jackpot, Silver Club, Witch, Peacock and many others.
You can buy Jennings slot machines from Live Auctions in USA. Click here to buy from EBay online.
The slot machines on sale are mostly antique Jennings classic slot machines and come with either guarantee or warranty . Also be aware that many sites can sell "remanufactured" machines and represent them as restored and reconditioned. A reproduction is being produced today and will always be a "REPRO" without the value of an authentic Jennings slot machine If you're looking for a piece of the past, nothing is as exciting as playing a Jennings slot machine that quite possibly has been played by some of history's most colorful characters. These machines give you hours of fun and it will be real excitement when you hit a jackpot on your classic Jennings slot machine.