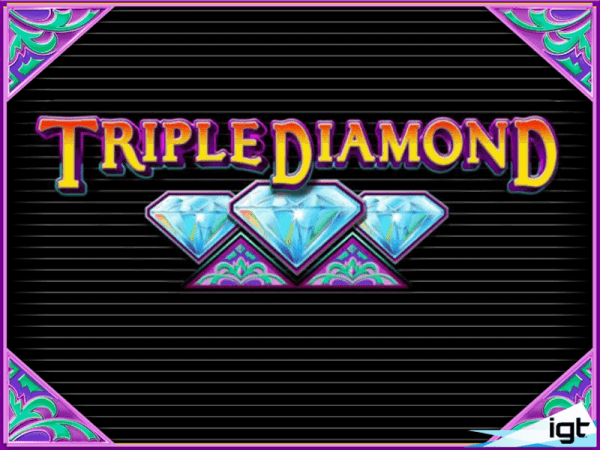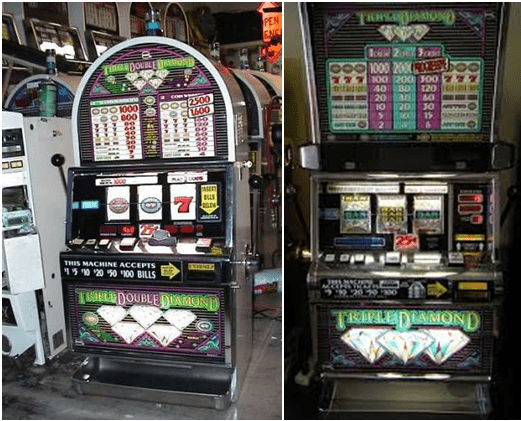 We at realslotmachinesforsale receive so many questions from our valuable readers about slot machines. We try our very best to answer most of the questions; few we reply personally too and many we post it here in our blog so that more readers can benefit from. So if you have send us any questions regarding slot machines then keep on reading our blog for latest posts which are quite valuable and informative.
Last week we received an interesting query from Diane and she enquired that her IGT Triple Diamond slot machine jams up and they can't get it to accept quarters. Another reader asked us what actually is IGT Triple Diamond slot machine. So here we are answering both of these queries.
IGT Triple Diamond Slot Machine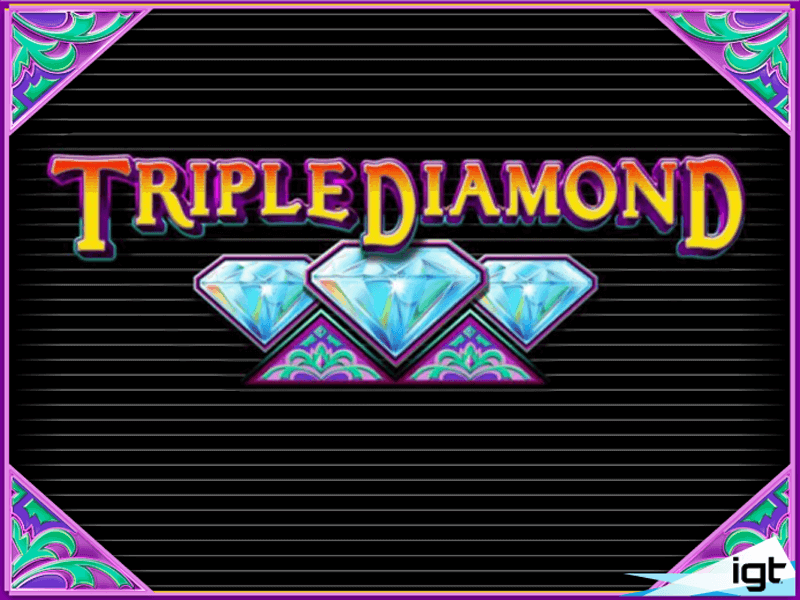 IGT gaming company have created a line of Triple Diamond slot machines. These games have three reels, nine paylines with a payback percentage of 95.06%. This means that, over an extended period of time, a player can expect to get back $95.06 for every $100 put into the game.
The Wild symbol in IGT Triple Diamond Slot is Triple Diamond Logo which serves as the game's wild symbol, and it matches any other icon on the payline. A single one of these symbols triples the value of any winning combination, while a pair multiples the win by a factor of nine. If you are lucky enough to get three Triple Diamond logos on an active payline, then the winning amount is multiplied by 1,199. Since all line wins on the game are multiplied by the line bet, the latter would result in a maximum payout of $239,800 ($200 line bet x 1,199). If the logo isn't part of a winning combination, but it still appears on the reels, then the value of the line bet is doubled for a single symbol and multiplied by 10 for a pair of symbols.
Then there is Seven symbol looks like a red number seven. One or two of these on the reels doesn't help the player, but getting three on a payline leads to a payout of 100x the line bet.
Another is Triple Bar and to win with this symbol, you'll need to get a trio across an active payline. When this happens, the line bet is multiplied by x40.
Also there is Double Bar and getting three of these icons on an active payline results in a payout of 20x the line bet.
When three of Single Bar symbols appear on an active payline, the player receives a payout that's worth 10x the line bet. If you get a mixture of three bar symbols of any kind, then the payout is worth 5x the line bet.
Triple Diamond Bonus Rounds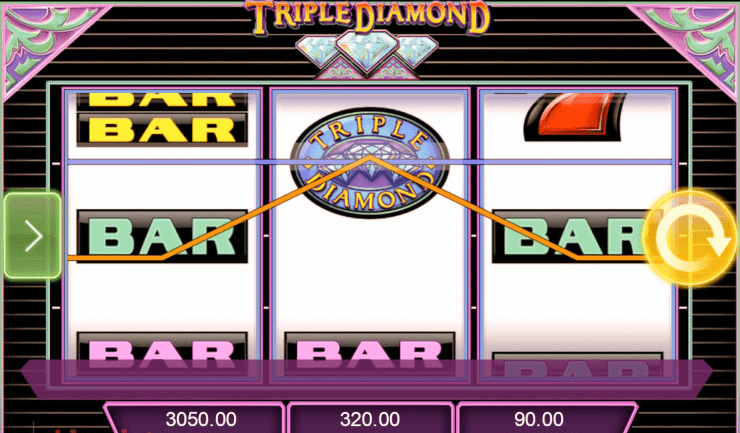 Most modern slots have one or more bonus rounds, but that isn't the case with the Triple Diamond game. This is mainly due to the slot's simplistic three-reel design, so those who crave bonus options should look elsewhere to get their fix.
There is Pays button is located in the upper right corner of the screen. When you click it, you'll be taken to a series of screens that display paylines, winning combinations, and payback information. For your convenience, all this information is also included in this article.
Lines are located beneath the virtual reels, allows the player to select the number of active paylines for an upcoming spin. One paylines is the minimum, and nine is the maximum, or you can select any number in between.
By moving line bet option up or down, the player can choose how much money they wish to risk per payline. The lowest option is $25, which means the minimum cost to play all nine lines would be $225. Other per-line options include $30, $50, $100, and $200. If you're a true high roller, you can play nine paylines at $200 per line for a whopping per-spin cost of $1,800. As you might have realized, the Triple Diamond slot machine isn't for players on a budget.
Also located directly beneath the virtual reels is total bet, this field displays the total cost of the wager for the upcoming spin.
Spin is the circular gold button is hard to overlook. It's situated dead center in the middle of the display, just below the reels. Pressing it sets the reels into motion, and each spin takes a total of four seconds to complete.
If you're lucky enough to win during a given spin, the total amount of your payout is displayed in Win field.
IGT Triple Diamond Slot machines  are perfect for older players with some disposable income in their bank accounts. The $239,800 jackpot is more than an adequate reward, and the IGT label assures a gaming session filled with quality, simplicity, and fairness.
Jamming of the Quarters or Tokens in IGT Slot machine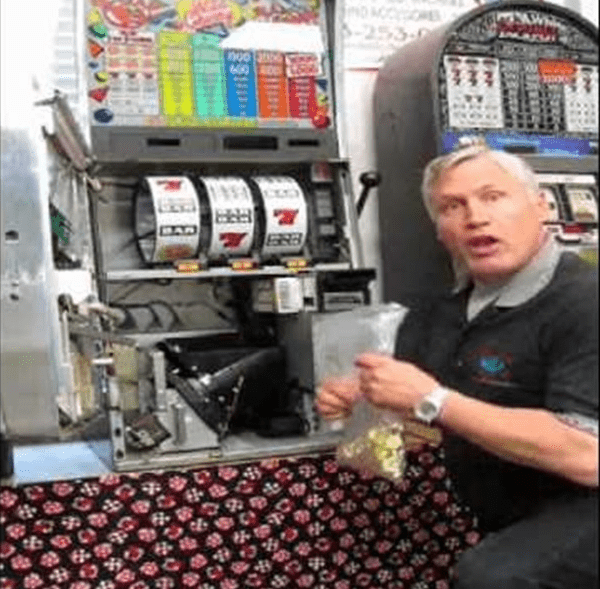 In the slot machine the hopper should spit out coins when you win, unless you have the button pushed for wins to go to the credit display. If it's jammed then it could be that the hopper isn't seated fully in the connector, the motor or a switch could be bad, or even a bad fuse or maybe the battery died and leaked all over the pcb causing some issue. Also you can play it with just a couple quarters in the hopper if you want. You'll just need to keep tossing them back in over and over if you hit a big payout.
Remember that this issue arises if the hopper in slot machine wont pay out more than a couple tokens/quarters unless it is Full.  The weight of the coins makes the hopper spit out the coins. Otherwise they can get jammed and not fall through. If there is not enough coins though you should be getting error code 3300 on the screen. The best option then is to fill the hopper up and you shouldnt have any more issues.If you win more than you have, then you open the door and put more coins in. when you shut the door, it'll continue to pay out. It doesn't need to be full to work. If the problem is that it won't pay OR give credits for a "win", the problem could be reel strips that aren't aligned properly
Also your machine can have a problem if its jammed. Either the hopper isn't functioning at all or maybe it needs to be pushed in better to make the connection. Also note that if your machine is set to free play mode it won't give out quarters if you press the CASH OUT button. You need to preload the machine  with $100.00 in quarters in order for it to dispense anything during play if there is problem in your machine.
Click here to know how users deal with the errors in IGT slot machines
You can buy IGT Slot Machines at Ebay online.