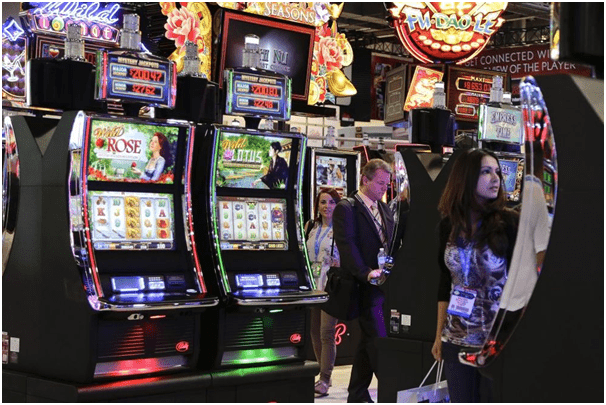 Used slot machines are those machines which you can buy at online stores like eBay or any other site that sell these type of machines. Infact most of the online sites sell only used slot machines. These machines were already in use and have been played number of times at land casinos, pubs or clubs and are discarded by owners for their own reasons.
So when you opt to buy a used slot machine be it IGT, Aristocrat, Bally's, Konami or from any other gaming developer, these machines also carry warranty.
Most often the seller offers from six months to one year limited warranty on  all refurbished slot machines. If you buy old or used machine parts then there is a 90 Days warranty on parts such as slot machine monitors and LCD. Once you buy these type of machines Warranty is not transferable if machine is sold or given to other person unless company approves it.
What is covered under such limited warranty?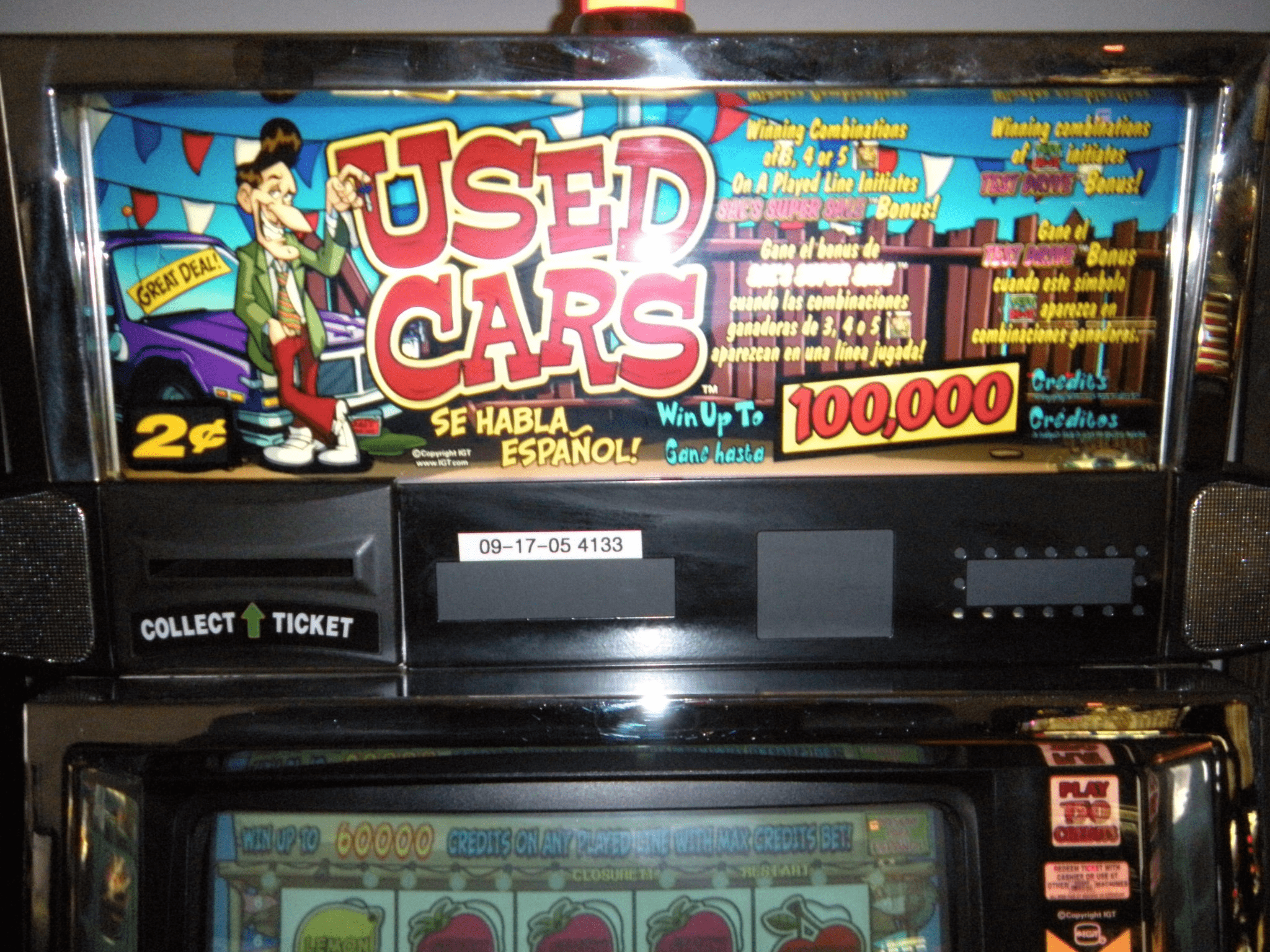 Such limited warranty includes, repair, parts, and often life time telephone tech support. Light bulbs aren't covered under warranty. Slot machines are designed to stay on at all times just like the one's in casinos. They have a battery backup to hold and maintain the memory of the game (like the credit and programming).
If you shut your machine down and unplug it with credits on the game it will drain the battery within days. These batteries are not rechargeable. The life of the battery to maintain the memory of the games is 5 years. There is no warranty on batteries in the games. Boards are tested before they leave the seller. You will be responsible for the cost of the battery, labor and shipping to and from the seller for battery replacement. Note that generally Batteries are not covered under such warranties.
What can you do if you find some parts defective?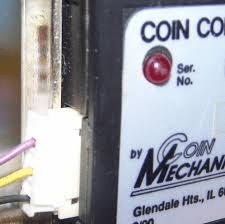 If you buy used slot machine and once delivered you get to know that some of the parts are defective then under such circumstances the seller allows you to ship back games or gaming parts that are defective but that is done on your expense.
All warranty work is done at sellers end and parts and labor is covered by him or her or the company from where you bought these machines unless equipment is damaged as a result of abuse, intentional misuse, incorrect installation, alterations, or any acts of nature such as fire, flood, hurricane, tornado, extreme temperatures, or anything that is out of the seller.
Note that you are therefore responsible for all shipping costs and/or related of all games or gaming parts which you will ship back in case of defects.
Also you are responsible for pickup and delivery of your own games.  This includes proper handling & packaging of the game necessary for shipping.
Delivery and charges furnished by carrier of your choice and the seller cannot be held responsible for any damage due to reinstallation and/or use.
Some slot machines like  the Bally 6000 machines which are sold "as is", include a one year limited warranty and the parts of such slot machine comes with a six month warranty.
In used slot machines if you want to upgrade the monitor then the upgrade of an LCD monitor for your machine  cost $275 and it is worth the extra money. 
The thing to note is that most of the slot machine parts can be easily changed out with a bit of technical help. However any warranty offered by Slot Machines Unlimited will become void if repairs are attempted without consulting proper technical experts prior to attempting a repair or component replacement. It is imperative to use over 20+ years of technical experienced person to handle such parts and that is for sure best done at the sellers or the company.
Also phone Tech support is offered that normally works on any working hours Monday to Friday from 8:00-4:30pm. Many sites offer Technical support to all buyers via telephone or e-mail for as long as you own the slot machine.
What does limited Warranty excludes when you buy a used slot machine?
Following are the limited Warranty exclusions when you buy a used slot machine
Light Bulbs
Fuses
Starters
Breakage of Glass or Monitor, aside from during initial shipping
Intentional Abuse or Misuse of Any Game
Damage Caused by Faulty Electrical Circuits or Electrical Surges or Lightening
Not Following Proper Start-Up Guidance Included with Each Slot Machine Sold
Physical Damage or Abuse to Controls, Monitors, Game Buttons or Any Component
Damage Caused by Operating the Slot Machine in Extreme Heat (Greater Than 90 degrees) and/or Extreme Cold (Less Than 60 degrees)
Damage Caused by Water, Excess Humidity or Any Liquid
Damage Caused by Moving, Tipping Over or Dropping Any Slot Machine
Damage Caused by Unauthorized Repair or Adding of Any Component
Damage Caused by Acts of Nature Including But Not Limited to: Flooding, Tornados, Earthquakes, Hurricanes, Thunder & Lightning, Dust Storms
Damage Caused by Attempting to Change, Upgrade or Alter Any Slot Machine
Maintenance and/or Cleaning of Any Slot Machine
Dotmation Screen Replacements on Williams Slot Machines After Six Months
Stuck or Jammed Coin Mechanisms or Bill Validators Caused by Misuse
On-Site Labor or Travel Expenses Related to Warranty Coverage
Any Change or Alteration to the Physical Appearance of the Slot Machine Including Damage or Changes to the Cabinet
Also Non-Home Commercial/Public Use is Excluded from this Limited Warranty
The most interesting facts
This is very interesting know that these used slot machines for sale are refurbished before selling. Which means that these real slot machines may or may not be working properly and the seller refurbishes them before selling. What happens is that in a large warehouse the slot machine technicians work on them by updating each bill acceptor to take all current bill, each machine is cleaned properly of dust and debris, the machine is checked for burnt light bulbs and replaced them if necessary. Also a new battery is places on the main CPU board, the ram is cleared from each machine and set it back up and technician installs a key and lock on each machine
Machines are setup coinless which means they will take bills and print out a ticket like in the casino. Machines will not come with coin trays. In fact, many of the machines do not have trays. Therefore, do not expect your machine to come with a tray. After 30 days of initial purchase, the buyer is responsible for shipping the parts back is not working and the return shipping.
Finally note that if you decide to return an item you are responsible for a 25% restocking fee, the cost of the shipping for the original shipment and the return shipping. If you have any doubt on your warranty it is better to ask the seller before buying a used real money slot machine for sale.