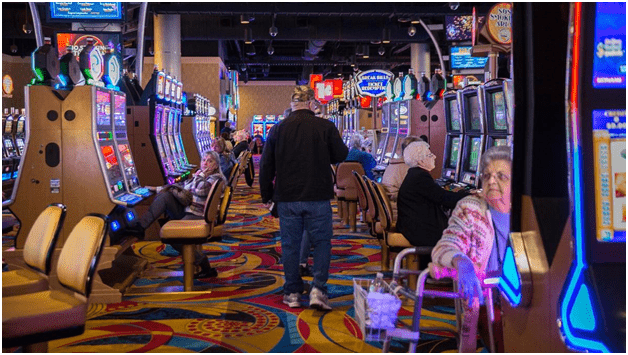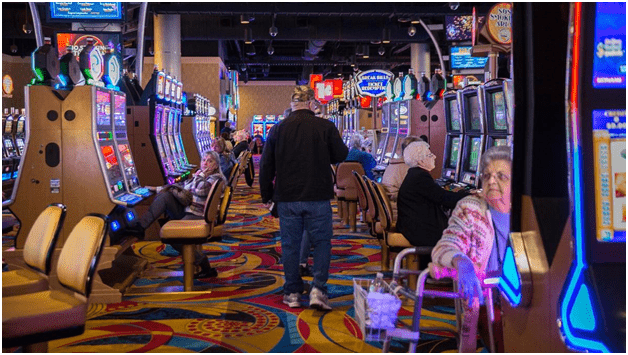 Pennsylvania has been in the news recently as gaming and gambling is made legal. Gambling in Pennsylvania includes casino gambling, the Pennsylvania Lottery, horse racing, Bingo, and small games of chance conducted by nonprofit organizations and taverns under limited circumstances. Although casino gaming has only been legal for about a decade, Pennsylvania is second only to Nevada in commercial casino revenues. On October 26, 2017, the House passed a bill that will legalize online gambling. Governor Tom Wolf signed that bill into law on October 30, 2017. The Pennsylvania Gaming Control Board began accepting applications for online gaming licenses in July 2018.
A new phenomenon across Pennsylvania is the proliferation of "skill machines". These machines, often looking like video slot machines or VGTs, are able to circumvent gaming laws due to a prior court decision that decided they were not slot machines. Thus, these machines can now be found at many bars, clubs, gas stations, and tobacco shops across the state
Even with the proliferation of gambling in the state in recent years as Pennsylvania's gaming laws become more permissive, illegal gambling is still commonplace in Pennsylvania. Many bars, private clubs, truck stops, fire company social halls, and many other establishments have long allowed slot machines or video poker machines on the premises. Legislation has often been discussed legalizing and regulating VGTs in these establishments, but it has yet to pass. Currently, enforcement is typically done by the Pennsylvania State Police, Bureau of Liquor Control Enforcement, and there are an estimated 40,000 illegal machines throughout the state.
Even with the legalization of sports betting in the state, the high tax rate of 36% and a licensure fee of $10 million may allow the underground economy of bookmakers to continue to flourish
Also recently in a blow to illegal gambling and a victory for families and communities in Pennsylvania, the Pennsylvania Commonwealth Court confirmed in a ruling today that video game machines manufactured and distributed by the company POM under the name "Pennsylvania Skill" are considered "slot machines" under Pennsylvania law.
POM had argued that their machines were a "game of skill" and therefore not a slot machine under Pennsylvania law. The manufacture, set up, sale, lease, or ownership of a "slot machine" for gambling purposes is illegal under the Pennsylvania Crime Code, Title 18 Section 5513, and these machines are subject to forfeiture under the law.
The Commonwealth Court's clarification that the "Pennsylvania Skill" games are "slot machines" under Pennsylvania law provides concrete and clear legal justification for law enforcement at the state and local levels to confiscate such machines and prosecute those responsible for manufacturing, distributing, leasing, or owning these machines.
The legality of owing slot machine in Pennsylvania

Pennsylvania's gambling laws have undergone radical changes over the years and now permit so-called "tavern games." Pennsylvania passed a gaming act in 2013 that allows tavern games, defined by state law to include tavern raffles (available to liquor licensees) for a charitable or public purpose, and other chance-based games at qualifying establishments. Casinos, venues hosting professional sporting events, grocery stores, and certain other license holders are not eligible.
The Pennsylvania Gaming Control Board (PGCB) oversees all types of legalized gambling in the state, issues licenses, and enforces the laws. In addition to tavern games, the PGCB regulates horse racing and harness racing (as well as interstate simulcasts and parimutuel wagering). Antique slot machines, defined by statute as those manufactured at least 25 years prior to current year, also are legal.
Other types of gambling, such as poker and roulette, are strictly prohibited. Illegal gambling is charged as a first-degree misdemeanor in Pennsylvania, punishable by up to five years in prison and as much as $10,000 in fines.
Learn more about Pennsylvania's gambling laws and regulations in the following table, with links to additional articles and resources.
| | |
| --- | --- |
| Code Section | 18§5513 et seq.; 4§325.101 et seq. |
| Gambling | Elements of gambling are consideration, element of chance, and reward. |
| Horse Racing/Off-Track Betting | Licensed horse and harness racing; interstate simulcasts; on- and off-track pari-mutuel wagering legal. |
| Tavern Gaming Law | Tavern raffles for a charitable or public purpose, pull-tab games, daily drawings |
| Casinos Allowed? | Gambling houses and devices prohibited. |
| Other Kinds of Gambling-Related Activities Allowed or Banned | Pool selling and bookmaking; punch boards, drawing cards; private wire for gambling information; cockfighting; bullet plays illegally. Bingo and local option small games of chance sponsored by charitable organizations; antique slot machines allowed. |
Can you own slot machines in Pennsylvania?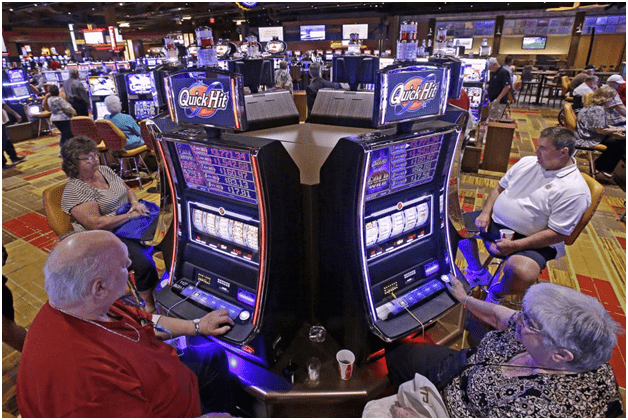 When you add up the available games at the 12 live casinos in PA, there are 25,760 slot machines. Options range from classics to the latest multimedia specials. Online slots now join live slot games. You can now play at regulated online casinos. You will find hundreds of live slot titles online as well as entertaining games specially developed for apps and websites.
There was little in the way of gambling in Pennsylvania until 2004. An act allowed for the state lottery, horse racing and live casino slots. Table games came with the 2010 amendment. Then, in 2016, a new bill allowing daily fantasy sports was signed.
With no designated tribal casinos in PA (two tribes are owners of commercial casinos), all slots are Class 1 machines.
The 2017 gambling expansion bill has transformed the options for fans of slots in PA. This was signed into law in October of 2017 by PA Gov. Tom Wolf.
Provisions included a new casino, smaller satellite casinos, online gambling (casinos, sports betting, and poker), video gaming terminals at truck stops and live and online sportsbooks.
Licensing and regulation are under the jurisdiction of the Pennsylvania Gambling Control Board (PGCB). It took a while for the framework and licensing process to be put into place. Following testing, the first wave of online casinos went live in July 2019.
Pennsylvania has a high licensing fee and a high tax rate for slot games. Combined licenses covering sports betting, casino and poker cost each operator $10 million. The tax for both live and online slots is a big 54% of net profit.
If you enjoy collecting slot games, then the PA laws accommodate this. These can only be for personal use, as offering them for gambling would require a license.
Where to find slot machines for sale in Pennsylvania?
You can find slot machines for sale in Pennsylvania at online sites, local magazines or advertising directories and at real casinos in Pennsylvania that are ready to discard their use machines.
One such site is Yellow Pages in Pennsylvania.
Currently, there are 12 live casinos in PA. You can contact them and find out if there is any old and used slot machine that they wish to sell.
Harrah's Philadelphia Casino & Racetrack – 777 Harrah's Blvd., Chester, PA 19013: Number of Slots: 2,900
Hollywood Casino at Penn National Race Course – 777 Hollywood Blvd., Grantville, PA 17026: Number of Slot Machines: 2,480
Lady Luck Casino Nemacolin – 4067 National Pike, Farmington, PA 15437: Number of Slot Machines: 600
The Meadows Racetrack & Casino – 210 Racetrack Road, Washington, PA 15301: Number of Slot Machines: 3,300
Mohegan Sun Pocono – 1280 PA-315, Wilkes-Barre, PA 18702: Number of Slot Machines: 2,200
Mount Airy Casino Resort – 312 Woodland Road, Mt. Pocono, PA 18344: Number of Slot Machines: 1,800
Parx Casino and Racing – 2999 Street Road, Bensalem, PA 19020: Number of Slot Machines: 3,330
Presque Isle Downs & Casino – 8199 Perry Hwy., Erie, PA 16509: Number of Slot Machines: 1,600
Wind Creek Casino Bethlehem – 77 Wind Creek Blvd., Bethlehem, PA 18015: Number of Slot Machines: 3,000
Rivers Casino – 777 Casino Drive, Pittsburgh, PA 15212: Number of Slot Machines: 2,900
SugarHouse Casino – 1001 N. Delaware Ave., Philadelphia, PA 19125: Number of Slot Machines: 3,000
Valley Forge Casino – 1160 First Ave., King of Prussia, PA 19406: Number of Slot Machines: 850
Also, there are many slot machines for sale websites that you can search on Google and find out near you. eBay and Alibaba are other few world-famous sites to buy real slot machines for sale.