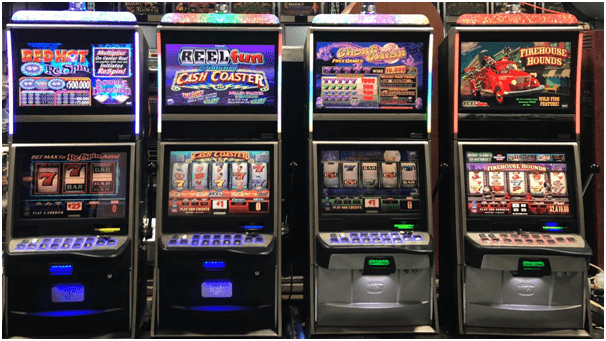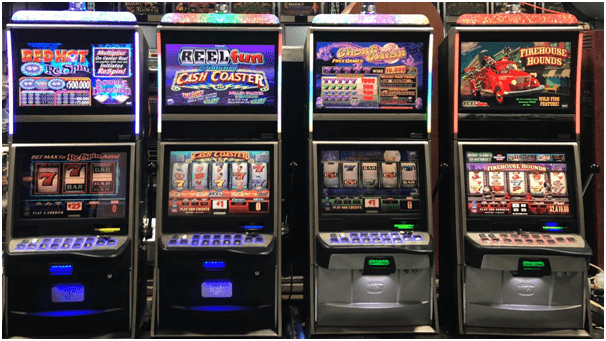 If you are looking for real slot machines on sale in the US you should know which states in US have a legal status to sell the slot machines and you can buy one from these states, as well as what are the other legal requirements to buy a refurbished slot machine.
As you know that the purchase of slot machines in US are heavily regulated and you should meet all the legal requirements when you go to look out such slots on sale.
As not every state has the same slot machine buying and selling regulations therefore find below state wise brief description as what you can legally purchase. This data has been taken from various sources and gives us a rough idea for sale and purchase of real slot machines for sale.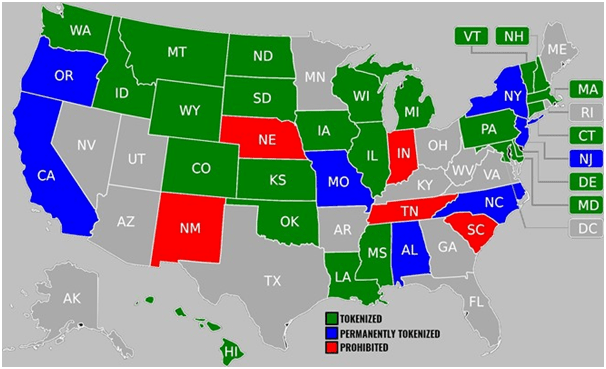 The state of Alabama can only sell class II slot machines.
Alaska, Arizona, Arkansas, Nevada, Kentucky, Ohio, Maine, Minnesota, Rhode Island, Texas, Utah, Virginia and West Virginia offer all types of slot machines for sale
California, Delaware,  Illinois, Iowa, Louisiana, Michigan, Mississippi, Maryland,  Montana, New Hampshire, New Mexico, North Carolina, North Dakota, Oregon, Oklahoma, Pennsylvania, Wisconsin, Wyoming have only slot machines that are 25 years and above older ones are legal to sell.
Colorado sell machines before 1984 make.
All types of slot machines are prohibited in Connecticut, Hawaii, Nebraska, South Carolina and Tennesee.
Slot machines before 1952 are legal for sale in District of Columbia.
Slot machines of 20 years and older are legal for sale in Florida.
In Idaho, Georgia, Kansas, you can get machines that have been made before 1950
Vermont state offers slots that were developed before 1954.
Indiana offers slot machines that are 40 years and older.
Massachusetts, Missouri and New York offers slot machines that are 30 years and older.
At New Jersey and South Dakota you can find slot machines made before 1941 and these slots are legal to buy here.
Now that you know which in which state you can find what type of real slot machines for sale you also need to know the warranty of machines before you buy from a seller. Click here to know the warranty period in these type of slot machines.
You can buy slots from various online stores like real slot machines for sale or ebay where these slot machines range in variety and are reused machines from top gaming providers like Ainsworth, Aristocrat, Bally, IGT, Konami and Williams or WMS as well as many more.
Few tips to note when buy a slot machine online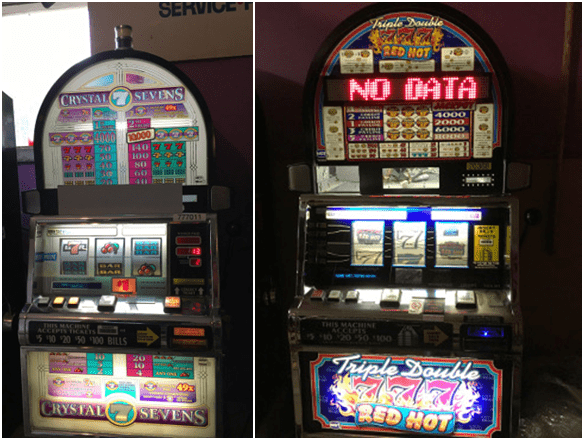 When you go out to buy a second-hand slot machines note that they come for a much lower price as compared to a new one. On average, the slot machine that has been used for at least a year can be purchased for anywhere between 30 – 50 per cent of its original price. If you're interested in making bulk purchases, or run a small business, you must be aware of the financial implications of investments.
Sellers of second-hand slot machines usually refurbish the instrument and ensure that they run just as well as a new one.
You can save money by getting a refurbished slot machine nearly half the price of a new slot specially if you need more than one machine.
Always inspect the slot machine and its parts  to see if the functioning is consistently good. If you're satisfied with what you see and wish to make an offer, the seller will begin the refurbishing process. Sellers often clean and fix their machines when potential investors come around. They don't even charge you for the refurbishment costs that they incur.
When it comes to purchasing a used slot machine note that refurbishment must be done only after you have confirmed your order. If a machine is already refurbished and is not used for a long period of time, it will require cleaning and fixing again. The best and most recognized sellers often wait till you confirm your order, and only then begin with refurbishment. A second-hand slot machine will look just as elegant as a new one, and perform likewise.
Make sure that you buy from a company that knows its craft and has a reputation for quality refurbishment of used machines. Look for sellers who have received good reviews, and you can be assured of enjoying the second-hand slot machine for several years into the future.
Now choose an online store or site to buy these machines with confidence.